Why spend thousands on fancy instruments if you don't have to? You can make incredible music without spending a penny.
These 19 FREE VST instruments in 2021 all deserve a place in your DAW. With sound quality on par with premium offerings, it's a wonder they're all free of charge!
VST Instruments
The better your recordings sound, the better your final mix will be. Which is why VST (Virtual Studio Technology) instruments can level up your songs immediately.
Let's take a look at 19 incredible VSTs you might want to grab!
Spitfire LABS
So the first thing I want to talk about is Spitfire LABS. This is one of my all-time favorite instruments, and I use it on 99% of songs.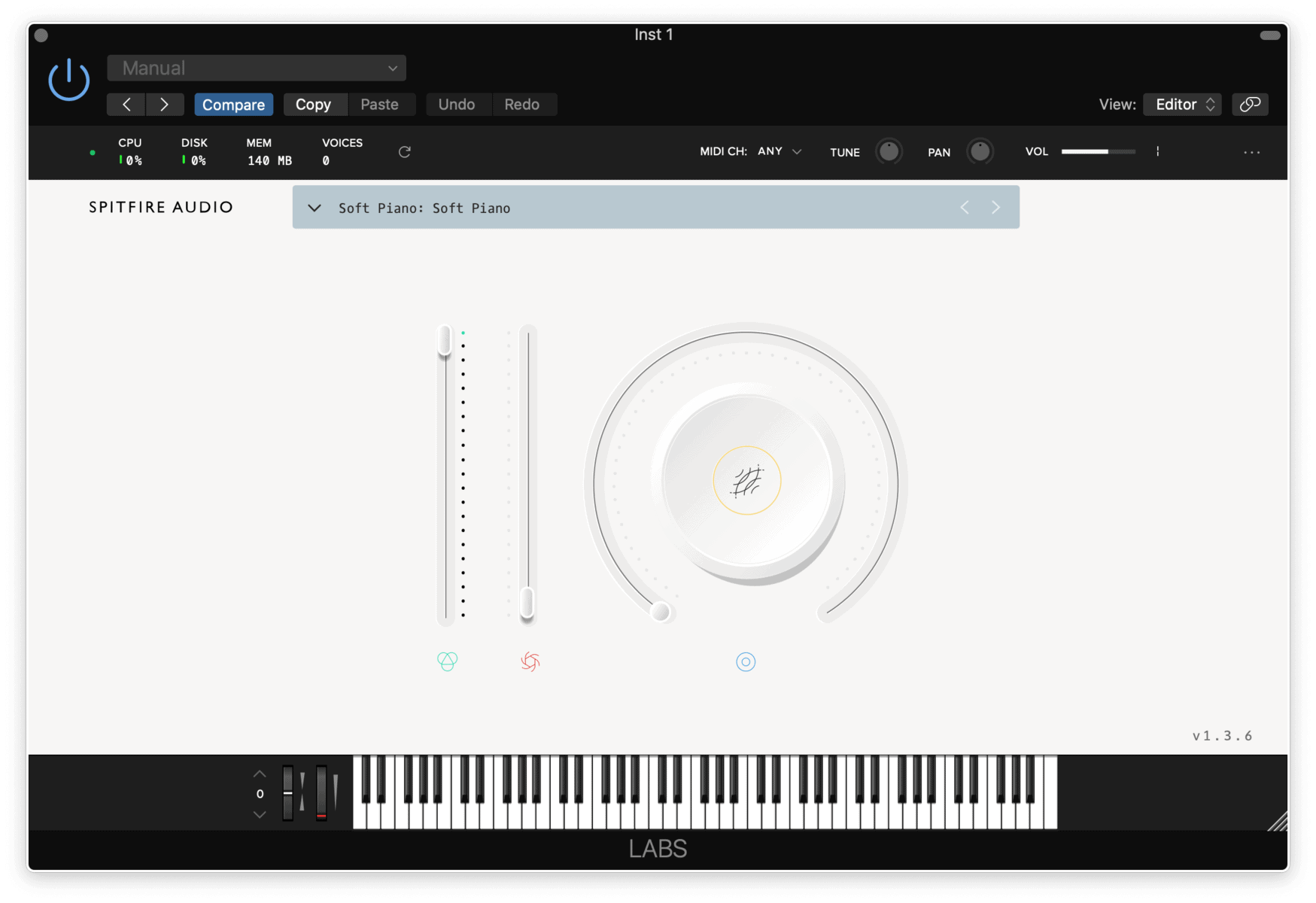 LABS is an entire collection of free sample instruments put out by Spitfire Audio. Each of these instruments could sell for 50 to 100 dollars and no one would bat an eye, it's really high quality stuff.
Soft Piano is my personal favorite. It's got a beautiful, mellow tone. There are also some free string libraries. There's also a drum kit that fits a niche that a lot of other drum instruments don't.
There are a lot of studio drum samples that sound really processed and slot well into a pop or metal track.
But for more intimate stuff, this LABS drum set works nicely because it sounds less produced.
There's a wurlitzer, a charango, tons of amazing sounds that you can do a lot with. If you make music on your computer, you should get it. It's really that good. LABS is available for Mac and PC.
Native Instruments Komplete Start
Next up is Komplete Start from Native Instruments.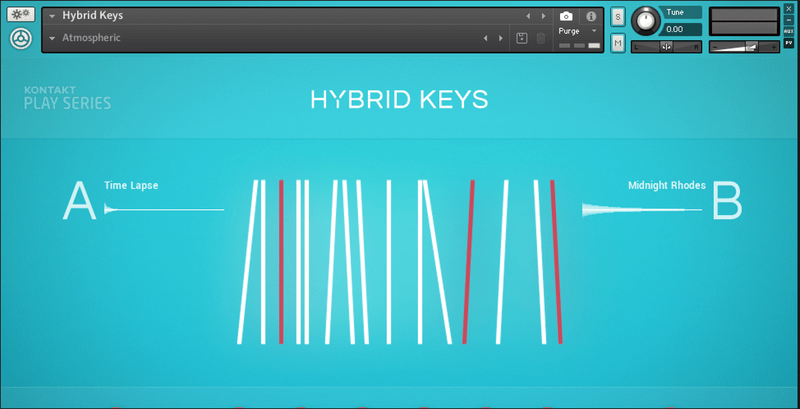 Komplete Start is also a collection of instruments rather than just one VST. But it's all free and worth checking out.
You'll get 7 synths, 9 sample instruments, and a couple of FX.
The synths and samples alone are reason enough to download this one. There are some drum kits, vintage synths, a digital modular synth, and more.
You'll also get the KONTAKT 6 and REAKTOR 6 players.
KONTAKT is a sampler that's used by tons of developers to house sample libraries. And REAKTOR 6 is a synth engine.
They're both incredible tools with lots of resources out there.
For example, the REAKTOR Community has tons of different synths and effects you can download for free to experiment with new sounds.
Komplete Start is available on Mac and PC.
Sound Magic Piano One
Sound Magic's Piano One samples a Yamaha C7 grand piano.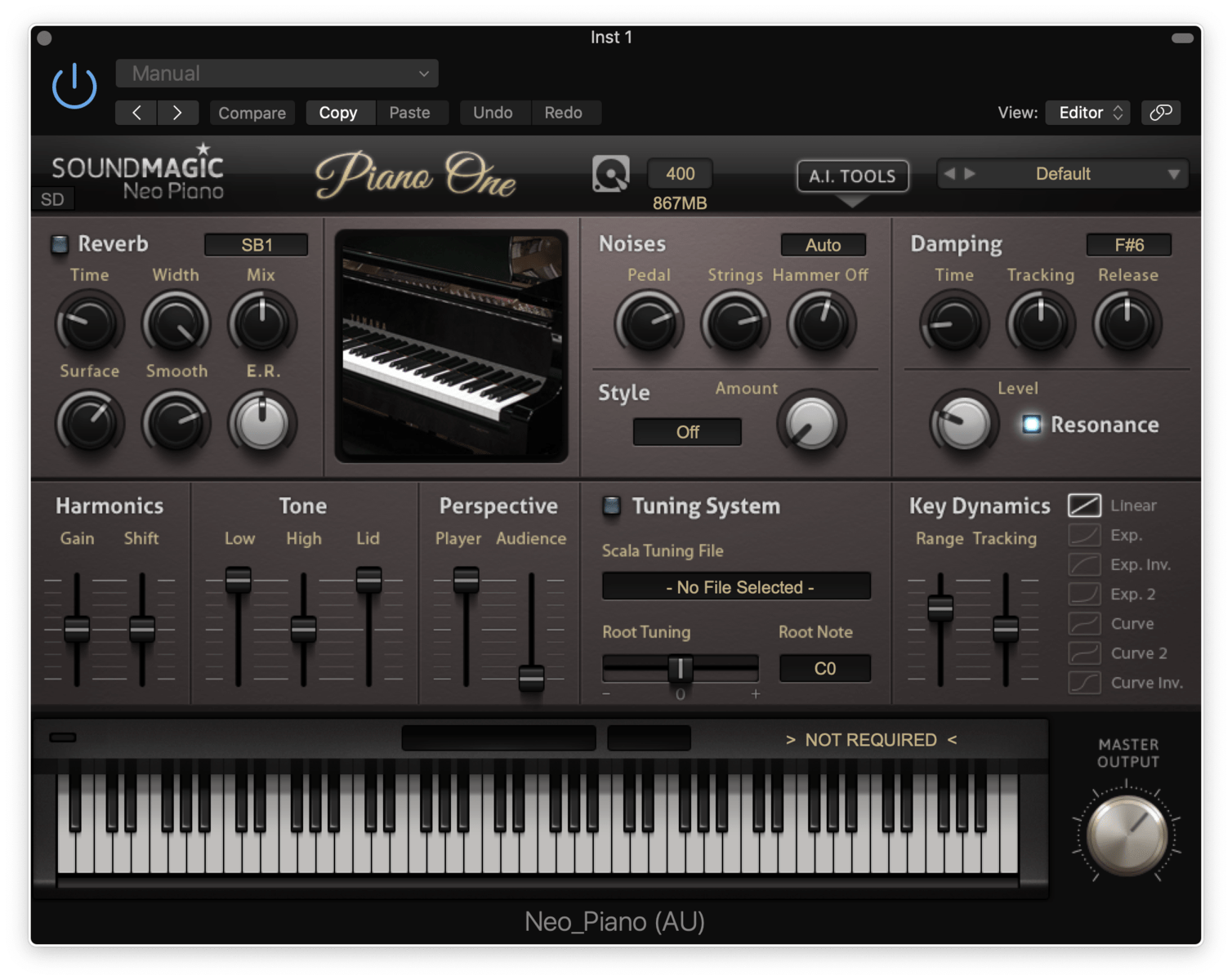 It's got a very trebley sound. So while the Soft Piano from LABS is great for really moody, dark stuff, this one will be great for brighter tones.
The velocity settings can be a little finicky. If you want a light and subdued piano sound, you may have some trouble.
But if you're looking for grandeur, Piano One has that in spades.
It's a beautiful VST for Mac and Windows. I really recommend you check it out!
Dexed
Next up is Dexed.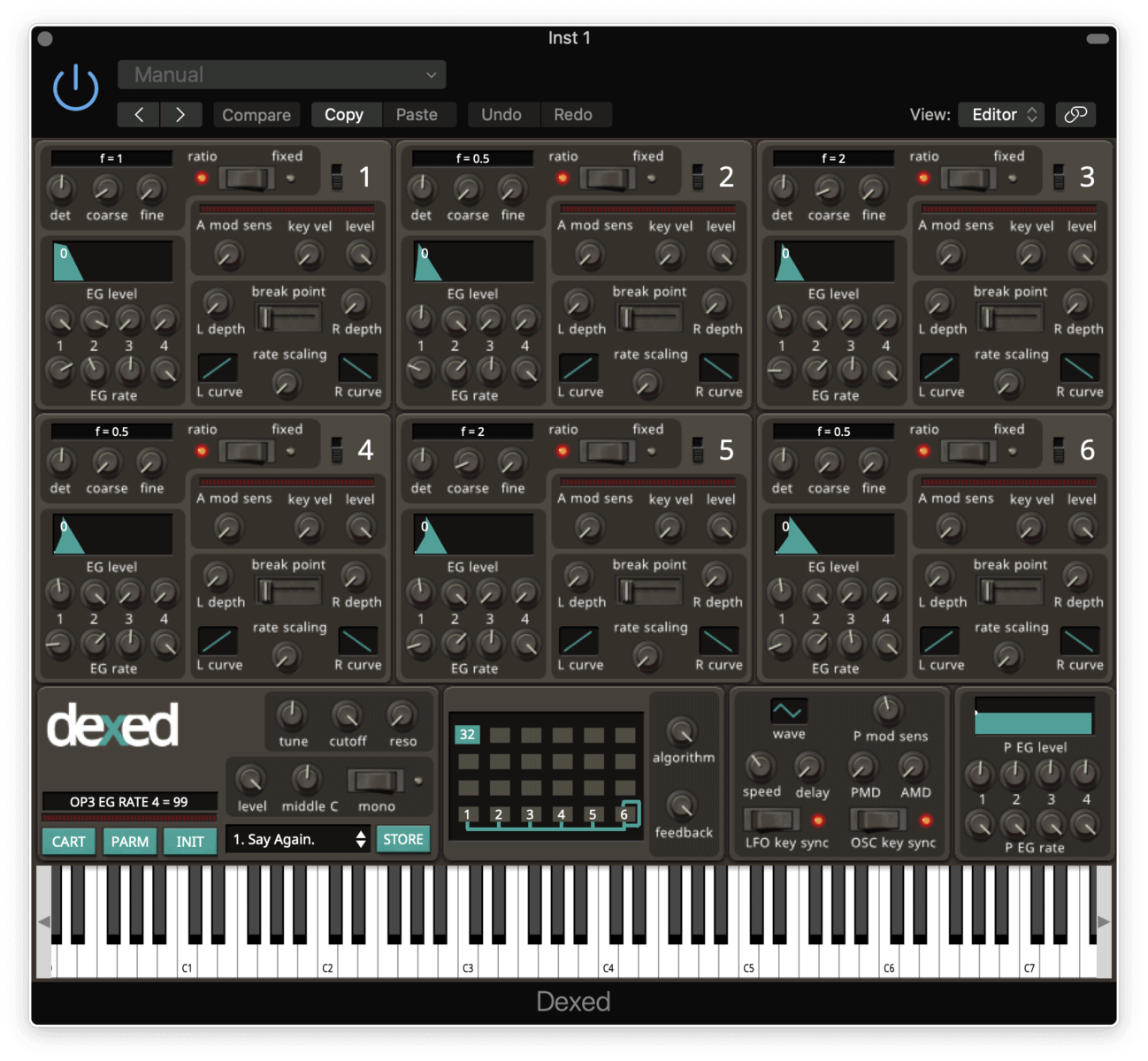 Dexed is a clone of the Yamaha DX7, an FM synthesizer that defined the sound of the '80s. In fact, it's such a faithful recreation you can actually load real DX7 patches into Dexed.
Ever wanted that vintage electric piano sound from Whitney Houston and Prince songs? Or that synth bass from "Take on Me"? You're in luck.
With 3,000 presets (wow!), Dexed will keep you busy for a while. Those presets can be tricky to load though, so watch this video if you can't find them.
Dexed is available for Mac and PC.
If you're enjoying this list so far, I have a free ebook that I think you'll like. Inside, I share my go-to plugins for mixing. These are the only seven plugins you'll ever need to make radio-ready mixes at home.
Download it here:
Spitfire BBC Symphony Orchestra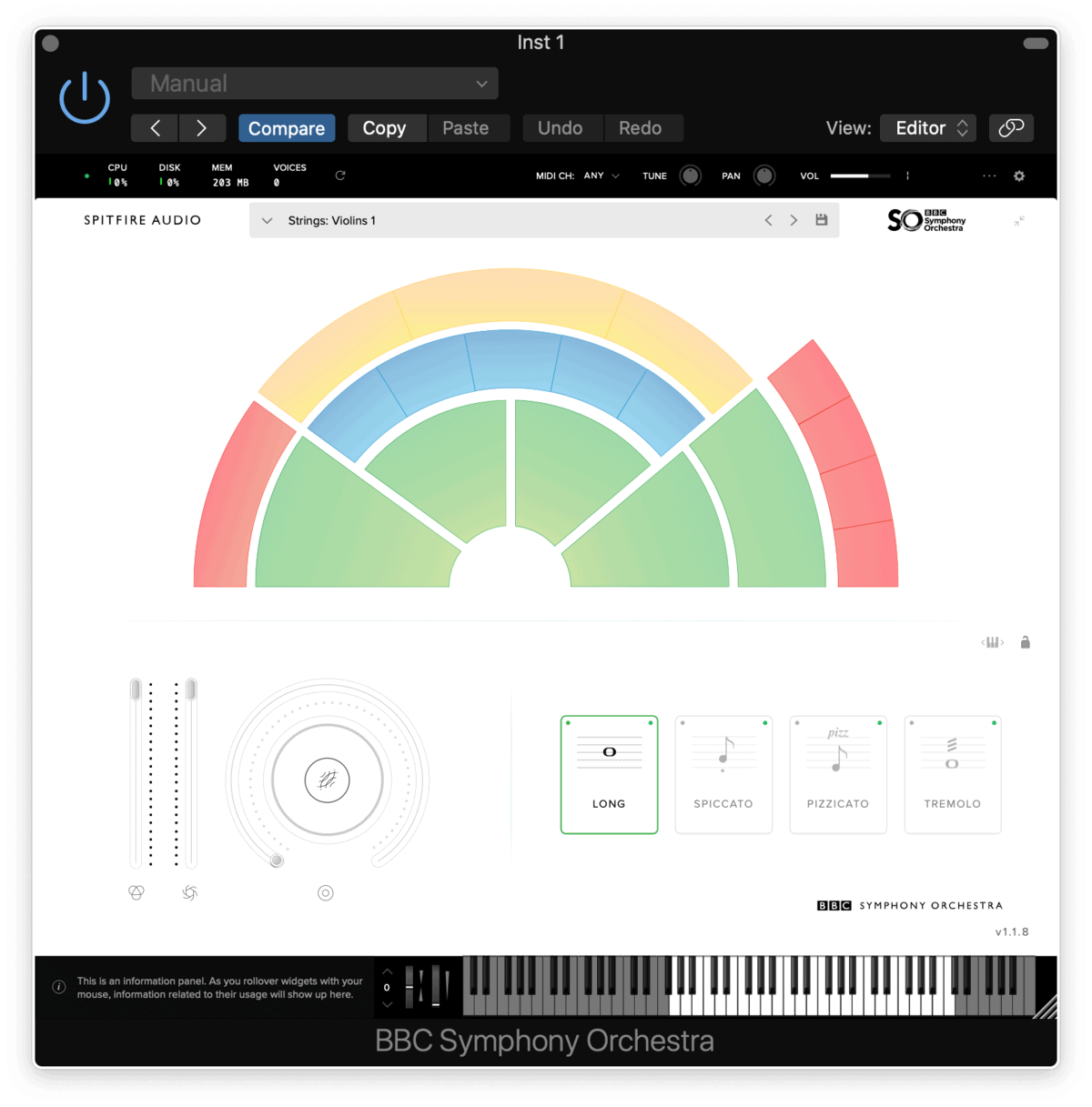 Spitfire is back on the list again with their BBC Symphony Orchestra library. This is a super high-quality orchestra library.
And at least for the time being you can get it for free. All you have to do is take a short survey and they'll send it your way.
These are some absolutely gorgeous sounds. There aren't as many articulations as a paid library would have, but there's still plenty to work with.
I'm particularly fond of the strings and woodwinds. They have a rich, full tone that many paid libraries would be jealous of.
BBC Symphony Orchestra is available on Mac and PC.
Vember Audio Surge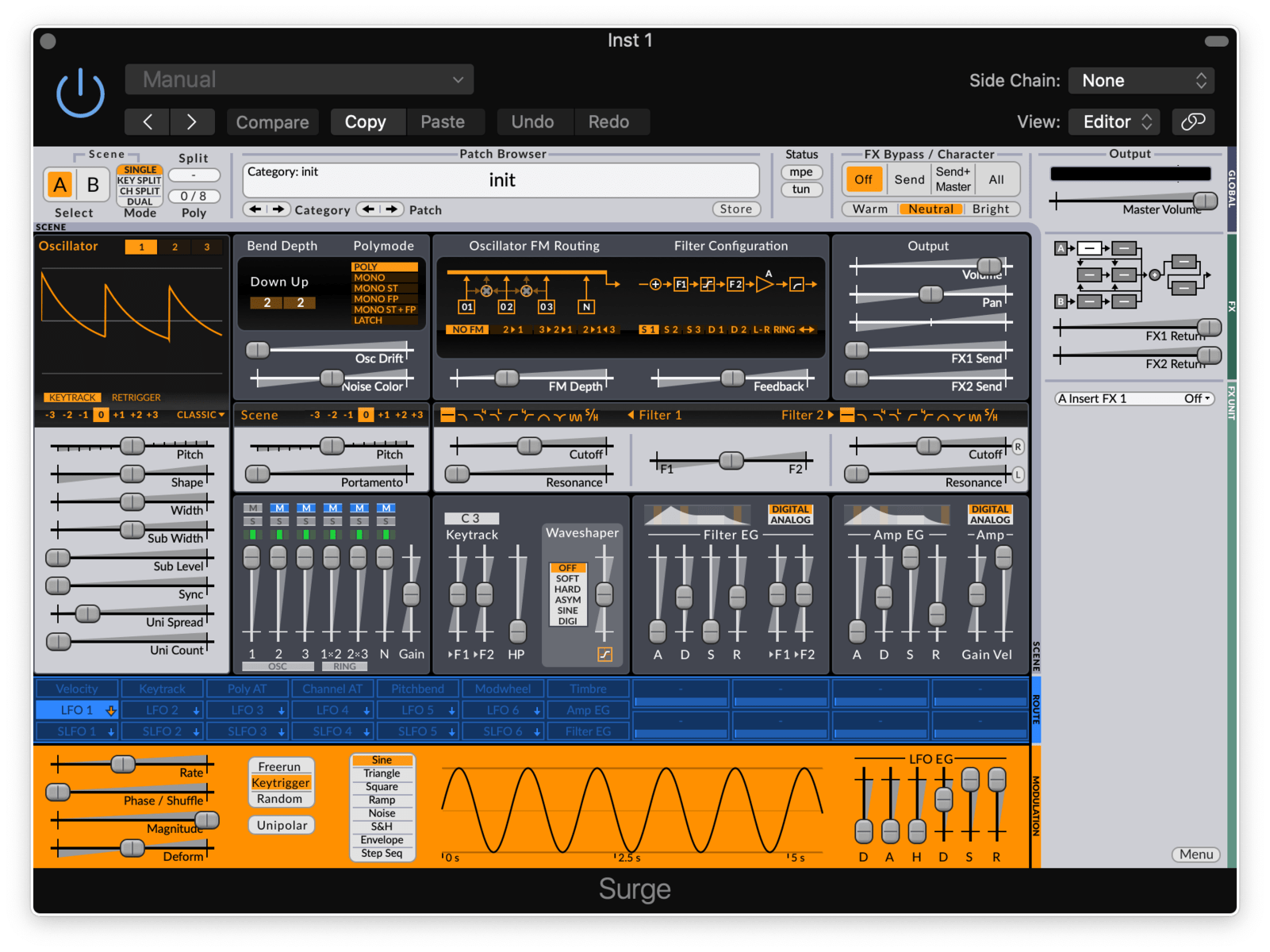 Surge by Vember Audio is here for all your synthesizer needs.
Surge used to be a premium synth, but not too long ago, Vember made it open source.
The interface looks a little dated, but don't let that fool you.
This is still a really powerful synth with enough features to keep you content for years.
It's a hybrid synth allowing subtractive synthesis as well as wavetable and FM.
It's really a sound design powerhouse!
With 1,010 preset patches, 183 wavetables, and tons of effects, it'll be a long time before you get bored of Surge.
Surge is available on Mac, PC, and Linux.
Ample Sound Ample Bass P Lite II
Need a solid electric bass for your track? You're in luck!
Ample Bass P Lite II is an incredible electric bass instrument.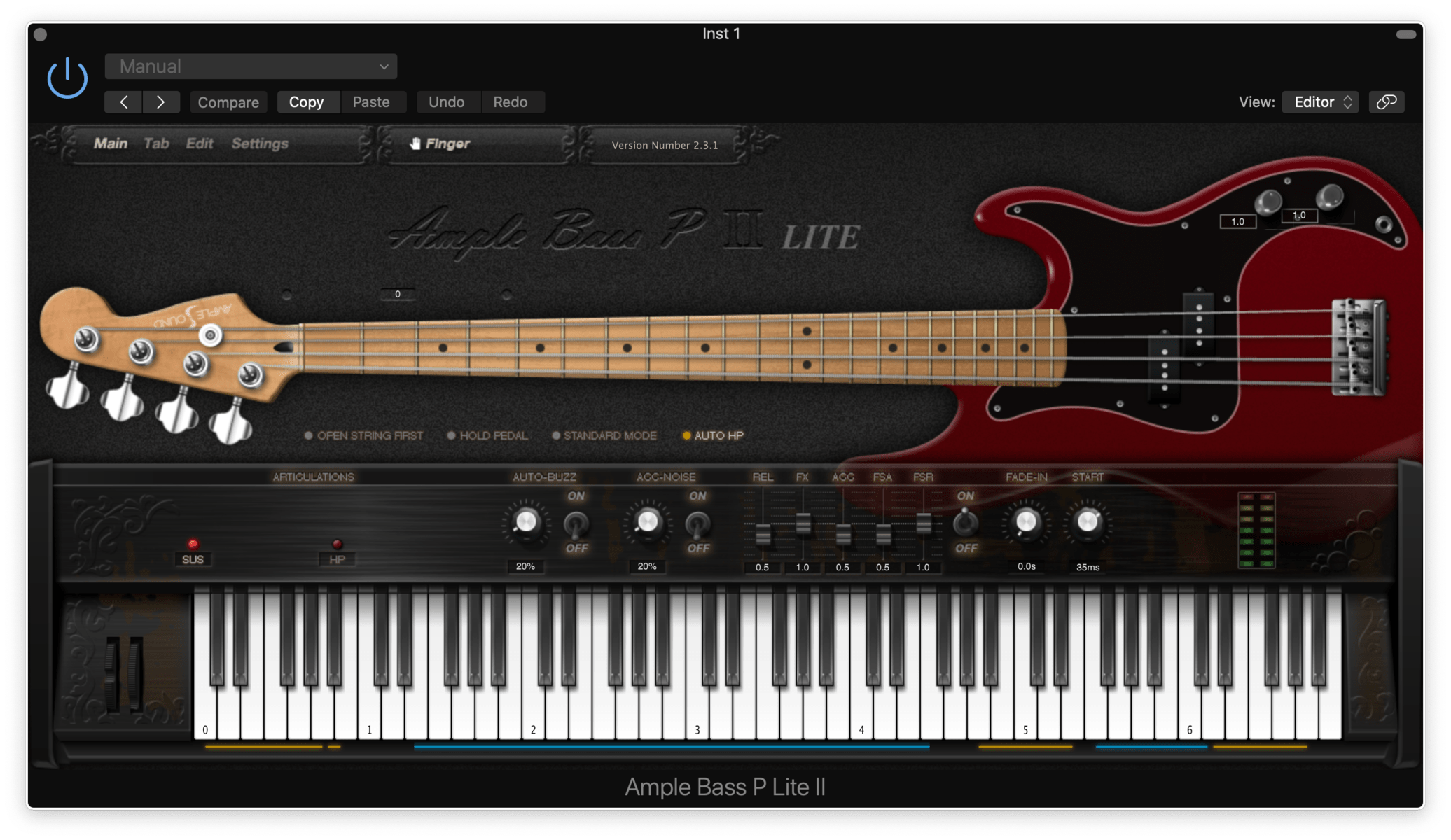 The sound quality is top notch. And Ample Bass has realistic details you'd hear in real recordings, like hammer-ons and and slides.
As a bassist myself, it sounds better than a lot of paid bass plugins I've heard.
Ample Bass P Lite II is available for PC and Mac.
u-he TyrellN6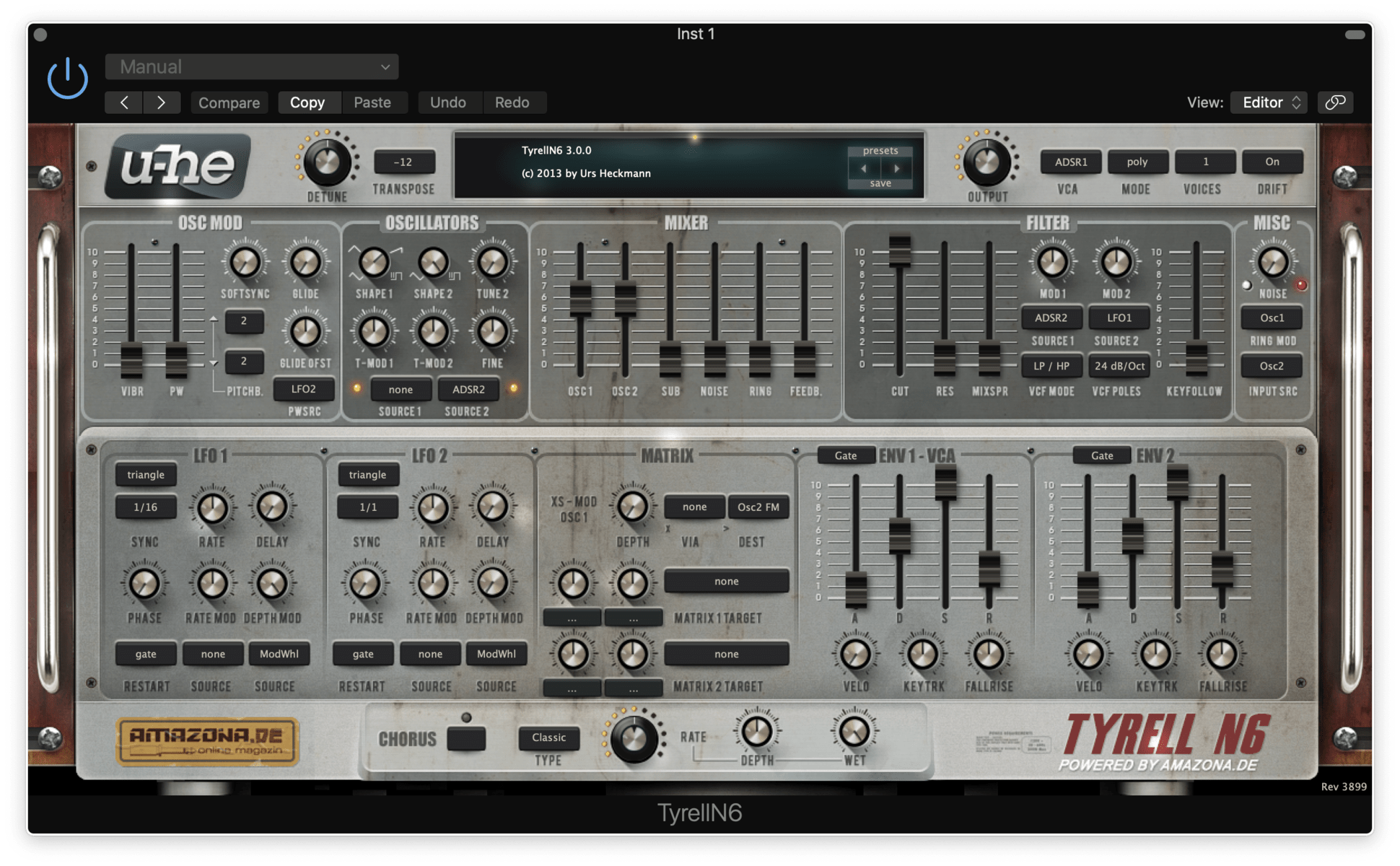 If you want some old-school synth sounds, TyrellN6 is here for you.
It was made by u-he and released by an online magazine called Amazona Deutschland. TyrellN6 is an analog synth emulation.
It has tons of bass, leads, keys, and effects ready to go, right out of the gate.
It has an intuitive interface and plenty of effects. So TyrellN6 is a great addition to any synth fan's arsenal.
TyrellN6 is available for Mac, PC, and Linux.
Sennheiser DrumMic'a
Next up is Sennheiser's DrumMic'a.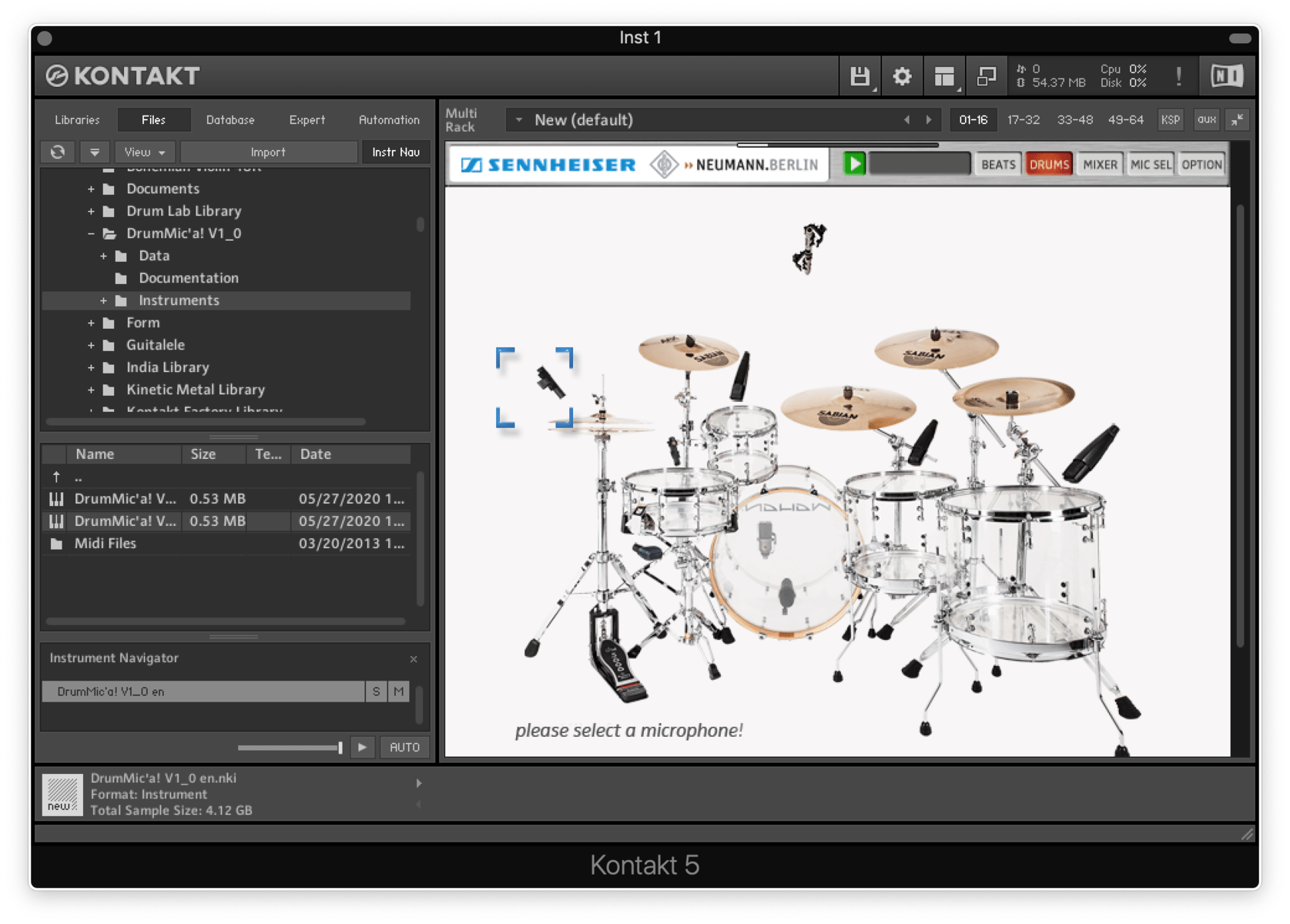 There are tons of drum VSTs out there. But DrumMic'a's extra features set it apart.
DrumMica lets you actually change which microphones you're using on each part of the kit. This is an incredible amount of control in a free plugin.
It also comes with a transient shaper, adjustable snare bleed, and many more in-depth features.
Plus the drums just sound good right out of the gate. What more could you want?
DrumMic'a is available for Mac and PC.
VCV Rack
VCV Rack is an open source modular synth.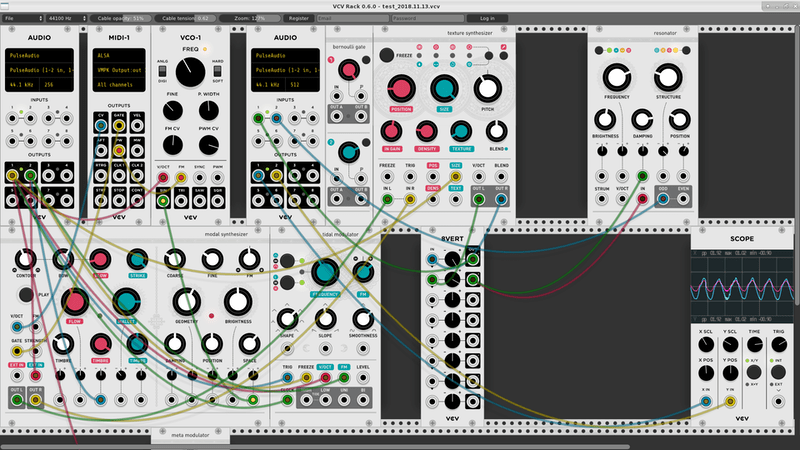 It's got tons of modules. Including some popular recent creations.
By default, VCV Rack is a standalone program. You can't use it as a plugin in your DAW.
But VeeSeeVstRack will let you use VCV in your DAW.
If you're totally new to modular synthesis, you'll have a big learning curve.
But what if you already understand modular? And maybe you want to experiment with new sounds (without spending a fortune)? VCV Rack is perfect for you!
VCV Rack is available for Mac, PC, and Linux.
Dream Vortex Studio DVS Saxophone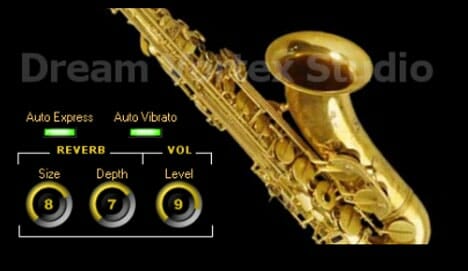 It's not easy to make a solo saxophone plugin that sounds real. In fact, I assumed there wouldn't be any free options good enough for this list.
But DVS Saxophone caught me by surprise. Right out of the gate. DVS Sax sounds lush and realistic.
It's a terrific addition to any musician's collection. Especially if you're making jazz, or any music that requires solo saxophone.
DVS Saxophone is available for PC.
Ample Sound Ample Guitar M Lite II
Ample Sound is on the list again with Ample Guitar M Lite II.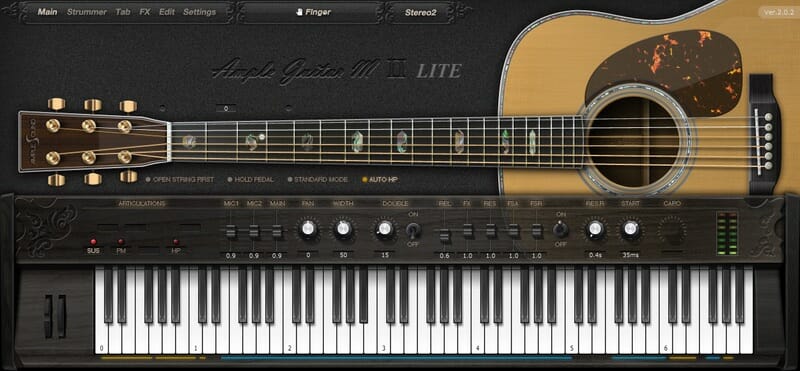 This is a high-quality acoustic guitar sound.
The tone is a little tinny, which makes it perfect for busy mixes. I find it works especially well for pop or pop-adjacent tracks.
But if the acoustic is supposed to be a really focal part of your mix, it may not be the best fit.
Ample Guitar M Lite II is available for Mac and PC.
Versilian Studios VSCO 2 Community Edition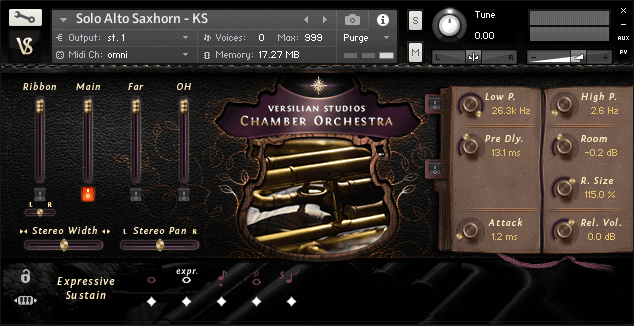 Versilian Studio Chamber Orchestra 2 Community Edition is a full orchestral suite that you can get for free.
It has tons of instruments on hand. So VSCO 2 has just about everything you need to add orchestral elements to your songs.
You can mix and match sounds from multiple orchestral libraries. That can go a long way in enhancing realism.
So try combining VSCO 2 with the sounds from Spitfire to get even more out of both.
VSCO 2 is available for Mac, PC, and Linux.
NuSofting Sinnah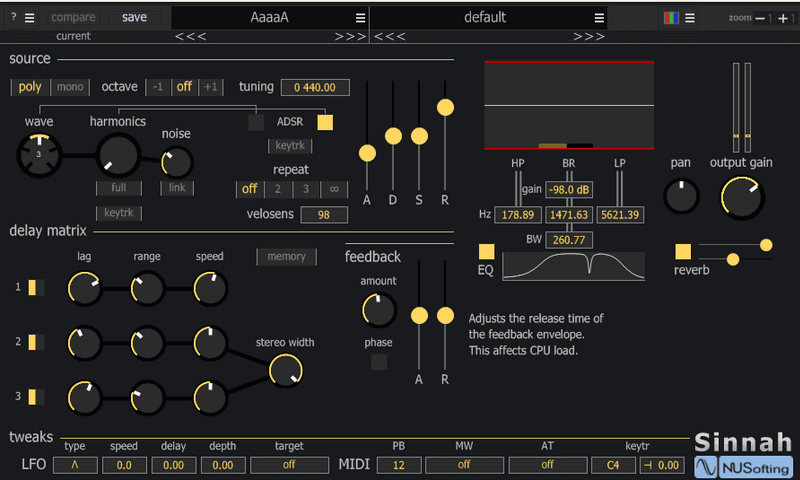 If you're looking for weird textures and sounds, Sinnah is for you.
It uses a single complex oscillator and three delays to make truly inspiring sounds. From swirling pads to super saturated strings, Sinnah is great at filling in the gaps of your songs.
It's not the most conventional synth. It's really geared towards experimental artists.
Sinnah is available for Mac and PC, with a potential Linux build if there's enough demand.
Sampleson CollaB3
CollaB3 is a very recent plugin. Created to help musicians who are quarantining, CollaB3 emulates an old-school B3 organ.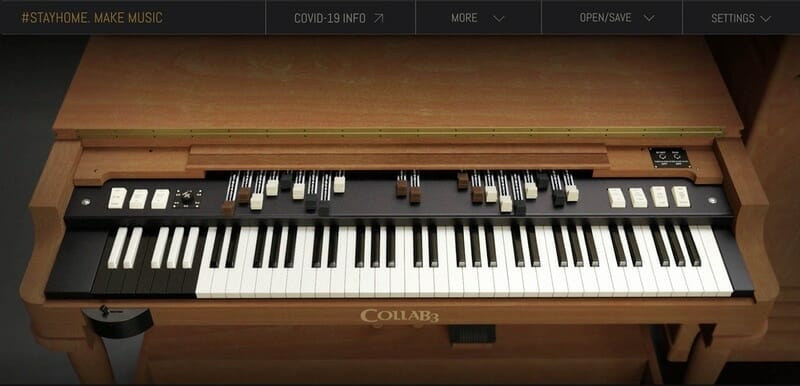 From gospel to modern hip hop and indie rock, the B3 has been heard on countless classics. If you want to add some vintage flavor and soul to your songs, grab CollaB3 today!
CollaB3 is available for Mac, PC, and Linux.
NoiseAsh Sweetcase Vintage Electric Piano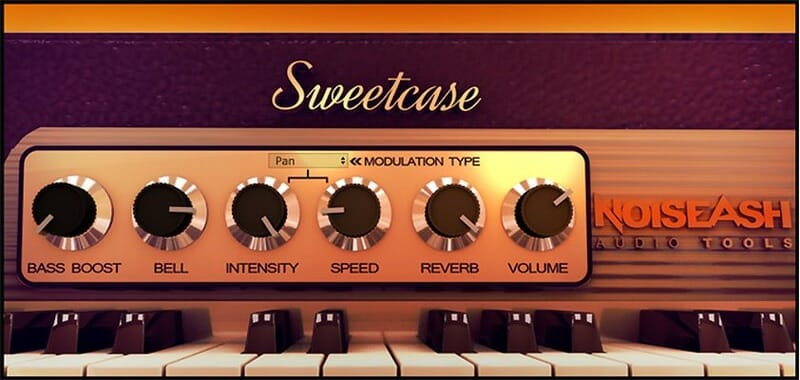 Sweetcase Vintage Electric Piano is a gorgeous emulation of old electric pianos.
With a beautiful, warm tone, Sweetcase's free piano is on par with expensive competitors.
It sounds great out of the box, but there are a handful of settings you can change to shape its tone.
You can add tremolo, pitch effects, reverb or boost the bass and the bell tone of the piano.
Sweetcase is available for PC and Mac.
MiniSpillage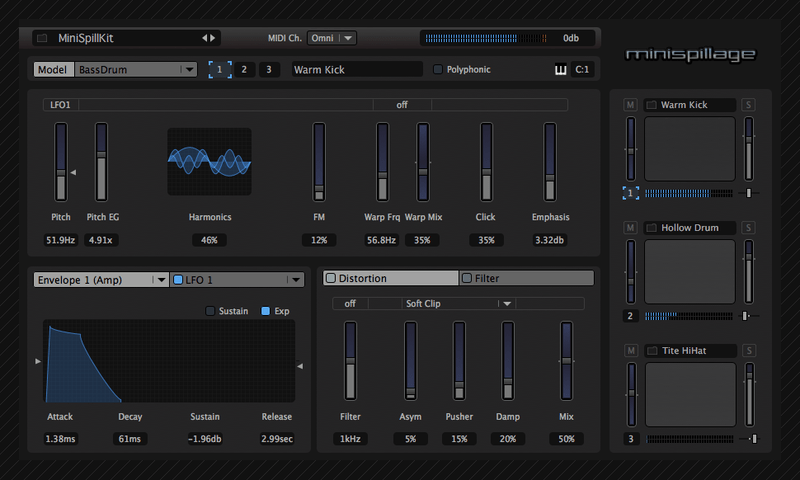 Not every song needs a realistic-sounding drum kit. More electronic-inspired artists may want synthetic drums.
MiniSpillage is an easy-to-use drum synth that sounds great.
Many DAWs have something similar. For example, Logic Pro's Drum Synth works just as well.
But if your DAW doesn't have one, you may want to grab MiniSpillage.
Right now, MiniSpillage is only available for Mac. PC users will be happy to know that a PC version may be developed if there's enough demand for it.
u-he Zebralette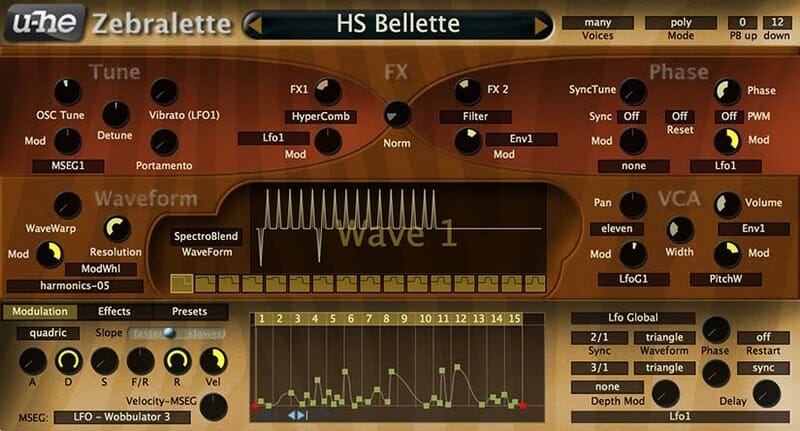 U-he's Zebra is one of the most popular synths on the market. Zebralette is their self-described "trojan horse," to get you hooked on Zebra's sound.
And it sure works! Zebralette may only have one oscillator, but it sounds amazing.
There are 300 presets and tons of effects for more advanced sound design. Zebralette is a must-have for any synth enthusiast.
Zebralette is available for Mac, PC, and Linux.
Synister
What I really love about Synister is its interface. It's clean, intuitive, and easy to use.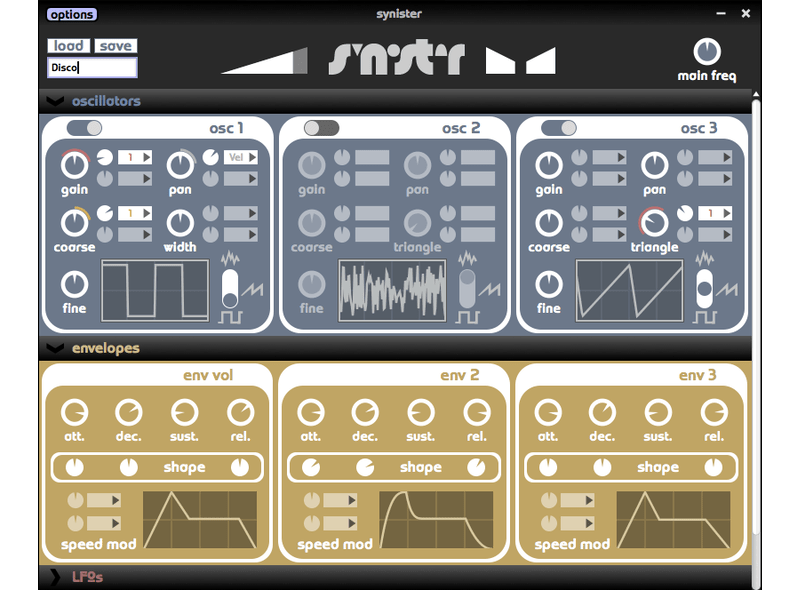 Many synths have really complex GUIs, which make them almost impossible to understand. But Synister isn't one of them.
Despite its ease of use, Synister doesn't skimp on the features. You can blend 3 oscillators together.
And there are tons of envelopes, filters, and effects. You can easily apply them to different parts of the signal chain.
It's a great synth for beginners and experts alike!
Synister is available for Mac and PC.
Conclusion
Even though these plugins won't cost you a cent, they all boast premium sound quality.
So if you're making music on your computer in 2021, be sure should grab these free VST instruments:
Spitfire LABS
Native Instruments Komplete Start
Sound Magic Piano One
Dexed
Spitfire BBC Symphony Orchestra
Vember Audio Surge
Ample Sound Ample Bass P Lite II
u-he TyrellN6
Sennheiser DrumMic'a
VCV Rack
Dream Vortex Studio DVS Saxophone
Ample Sound Ample Guitar M Lite II
Versilian Studios VSCO 2 Community Edition
NuSofting Sinnah
Sampleson CollaB3
NoiseAsh Sweetcase Vintage Electric Piano
AudioSpillage MiniSpillage
u-he Zebralette
Sinister