Traditional education is failing musicians.
Truth bomb: having a degree won't improve your chances of having a successful music career.
The only thing that matters is that your music holds up to industry standards. Traditional education has failed to adapt to the rapidly evolving music industry, resulting in outdated curriculums and overpriced degrees. We focus on what keeps students ahead of the curve: results-driven education, one on one mentorship with real industry experts, and community driven support. Our students achieve better results quicker, and more affordably than they would through traditional academia.
The problem with being self-taught:
Most musicians get stuck at an intermediate plateau.
For many creatives it's tempting to jump right into a DAW and start making music. However, without a proper understanding of the technical, left-brained side of music (frequencies, dynamics, etc,) it's impossible to actually achieve the sounds we imagine in our minds. Countless artists and producers plateau at an amateur/semi-pro level because of this. They have great creative potential, but lack the tools to consistently achieve industry standard results.
The tips and tricks found on Youtube or in cheap online courses lack the depth needed for us to develop the deeper understanding that sets us apart as professionals.
We train Full-Stack Producers,
and we start with Mastering.
Seems backwards, right? Well, we believe this is how audio education should have been structured all along, and that it will be the new standard in the future. We start with the hard objective principles that underly music production first, and then work our way towards higher levels of creativity and abstraction.
Learning how to master teaches you essential audio skills that help inform your ability to mix properly. Mixing and mastering skills in turn allow you to produce with the end in mind, preventing common audio mistakes and blunders before they even happen. When it's time to unlock your creativity, there are no technical stumbling blocks in your way. You are free to express yourself and truly create what is inside your mind.
Meet Your Personal Mentors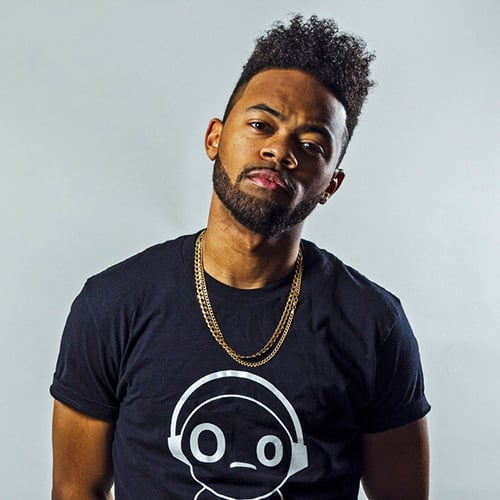 Devvon is an American singer, rapper, songwriter, record producer and creator of multiple billboard charting songs. Devvon has a youtube channel for his music with nearly 900k subscribers and a music education youtube channel with nearly 200k subscribers. Devvon is a passionate teacher and highly talented producer/engineer.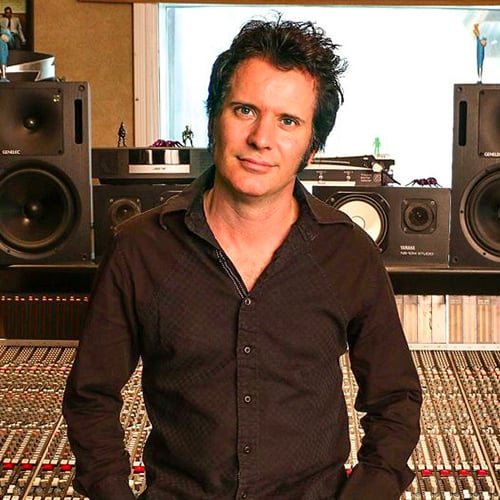 Warren is an English record producer, musician, composer and recording engineer based in Los Angeles, California and a multi-platinum producer/engineer for artists like The Fray, Daniel Powter, Marc Broussard, Trevor Hall, Korn, Better Than Ezra, James Blunt, Matisyahu, Ace Frehley, Aerosmith and Howie Day.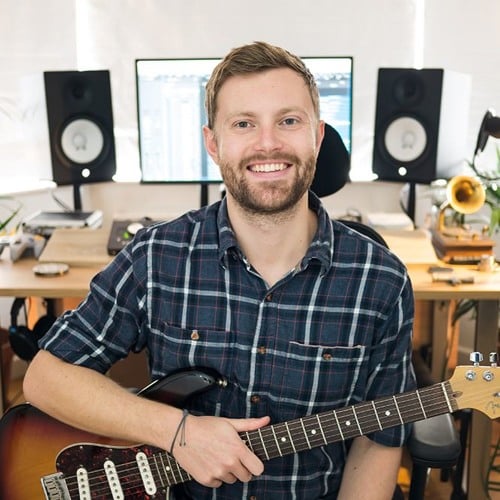 Lifelong musician, engineer and owner of Stratfield Studios. Rob has dedicated his life to teaching producers and engineers how to hone their craft and do what they love for a living, originally under the Musician on a Mission brand before re-branding to Mastering.com.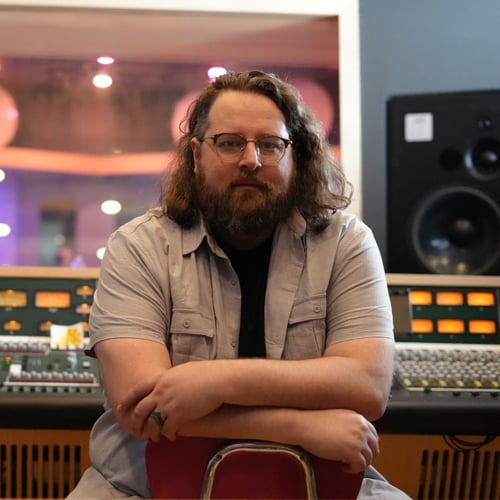 A 25 year veteran in the industry and Co-owner of The Ffelt and Black Fox Mastering, Caleb has worked as a songwriter, producer and mix/mastering engineer for charting artists, some of the world's largest brands and major film/TV studios.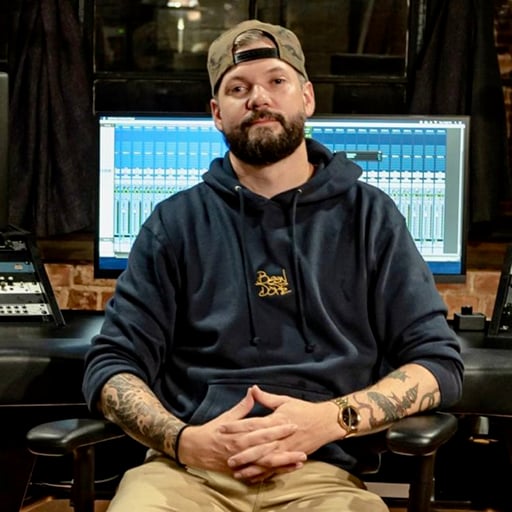 Kevin "Black Pearl" McCloskey
Kevin "Black Pearl" McCloskey is a Grammy nominated, multi-platinum mix engineer based in Charlotte, North Carolina. He has worked with the brightest rising talent in Charlotte to some of the biggest names in the industry including DaBaby, Joji, Rich Brian, August08, 88rising, Dreamville, almondmilkhunni, RVSSIAN, Anuel AA, Juice Wrld, Electric Feel, HDBEENDOPE, and many more.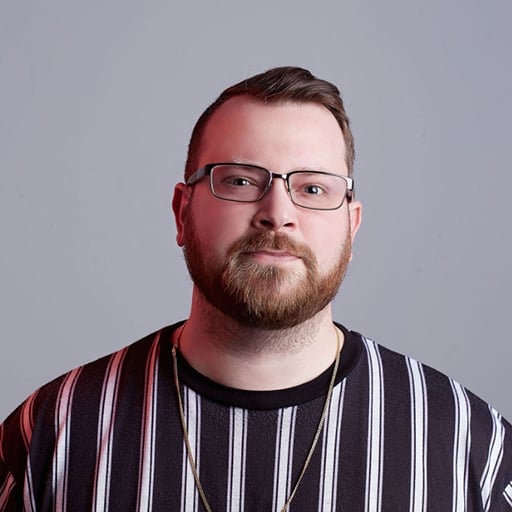 A top-tier educator, Daniel Grimmett is the guy that major label record producers rely on when they need more financial stability in their career. He runs a private business network for music professionals called Dark Label.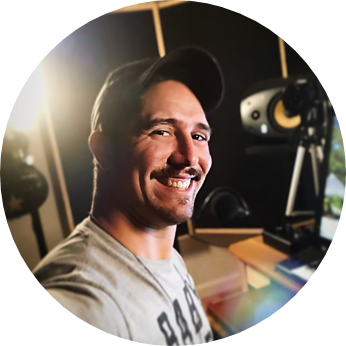 Jake Kodweis (sounds like "cold rice") is an American music producer, songwriter, musician, educator, and founder of Valhalla Mastering. Signed to a record label before hitting his twenties, Jake has licensed over 1,500 original tracks, works with talented artists from all over the world as a producer/mix/mastering engineer, and has helped thousands of musicians kickstart their music careers.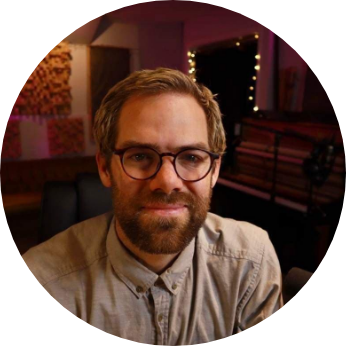 For the past 10 years, Dane's obsession for composition and sculpting sound has lead him to production, composition and engineering work for some of the worlds largest brands, budding artists and film/tv projects. As half of The Ffelt and Black Fox Mastering, Dane's unique strengths in composition and crafting cutting edge sound design has secured him a strong foothold in the music industry.
Here's what students are saying:
Two Groundbreaking Programs

The Reverse Engineer is a 24 month training and mentorship program designed to connect the technical left-brain with the creative right-brain to unlock true creative potential and give students pro level skillsets in mastering, mixing and production.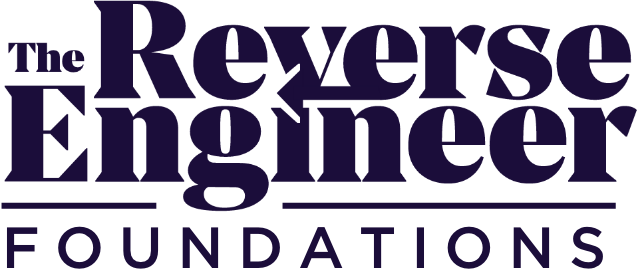 The Reverse Engineer Foundations is a 6 month training and mentorship program designed to teach the objective foundational skill learned through Mastering to enhance you full stack process. *Does Not Include Mixing and Production portion of the main program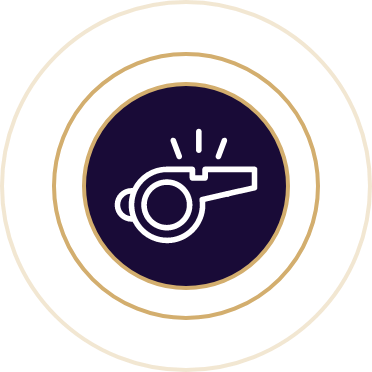 Our mentors will guide you through every part of the process and provide tough feedback on your projects. This one-on-one mentorship will shape both your skill and mindset.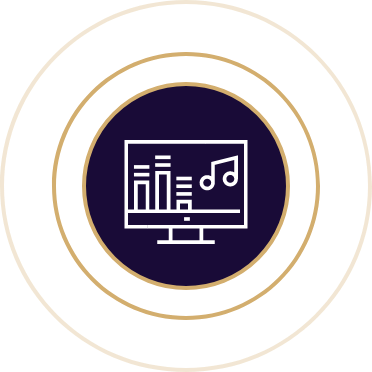 Our comprehensive and continuously updated curriculum is design to stay ahead of the fast-paced music industry and help you develop the skills and instincts needed to compete with anyone in the industry.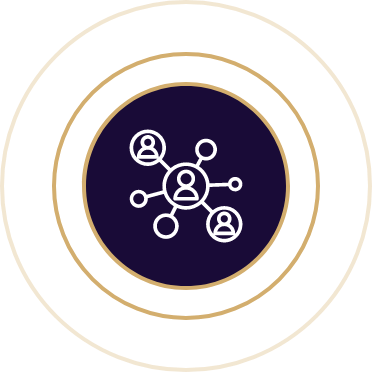 When you join, you get access to our thriving community of artists, producers and engineers. You will learn from hundreds of supportive,
like-minded individuals who have already walked the path.
The Reverse
Engineer
Foundations
Extensive 1-on-1 mentorship
Lifetime community support
Lifetime access to updated curriculum
Connections with industry leaders
Learn from your own studio
*In-house financing available