Looking for high-quality instruments that don't break the bank?
This list of free Kontakt libraries has something for every genre. Even though they're free, these libraries are ready for professional music making.
But if you want to learn about Kontakt Libraries specifically, keep reading.
Do You Already Have Kontakt?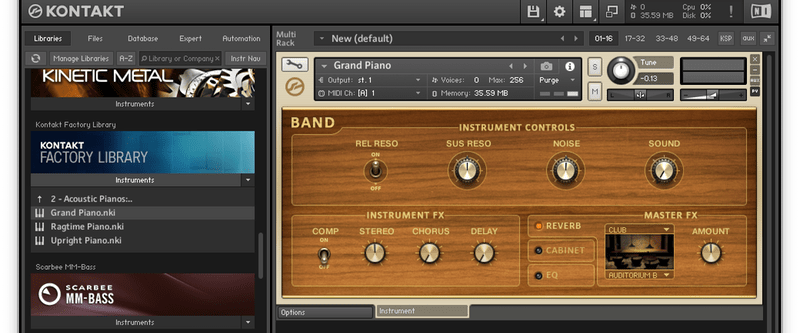 Before downloading any of these, make sure you have Kontakt. Unfortunately, to get the most from most of these libraries, you'll need to purchase Kontakt.
In the free version of Kontakt, third-party libraries stop working after 15 minutes. You'll have to reload the whole instrument.
There's an easy way to tell if Kontakt is worth buying:
If you make orchestral music or write for a bunch of different genres, Kontakt is indispensable. If you're only focused on one genre (and it isn't symphonic), you don't need it.
If you need tons of different instruments at your fingertips, it's worth the price.
Amore Grand Piano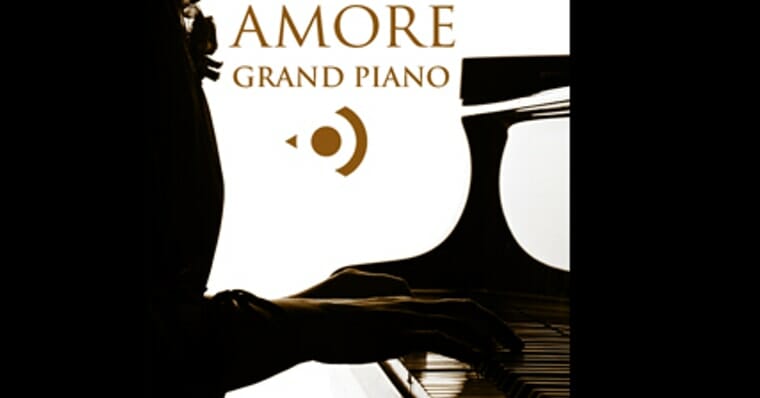 If you've hunted for a solid piano sound, you know they often cost upwards of $200. Not cheap!
Fortunately, Amore Grand Piano is free, and it sounds great!
This close-miked Yamaha grand has a unique, dark tone. And its minimal size makes it very CPU- and storage-friendly.
Bigcat VSCO 2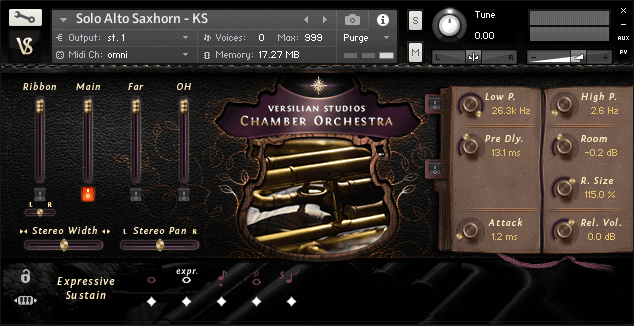 Versilian Studios Chamber Orchestra 2 Community Edition is a full orchestral suite. And you can get it for free.
It has tons of instruments on hand. So VSCO 2 has just about everything you need to add orchestral elements to your songs.
You can mix and match sounds from multiple orchestral libraries. That can go a long way in enhancing realism.
The original library wasn't created for Kontakt. Bigcat has converted it into a terrific Kontakt library.
Cinematique Instruments Klang Series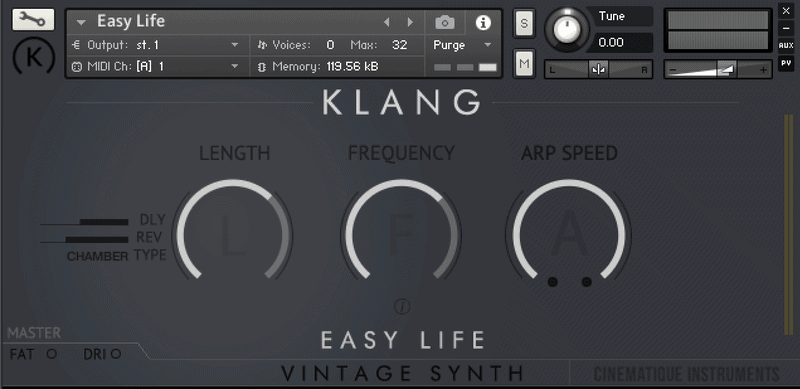 The team at Cinematique have created Klang. It's a series of free and cheap Kontakt instruments.
Every month, they release a new instrument for free. So you can gather quite the collection if you check back regularly.
Klang instruments tend to be a little out there. For example, they turned the hum from a tube amp into a synthetic pad.
If you're looking for unique sounds to put in your songs, Klang has you covered.
Once their instruments are a year old, they stop being free. But they're only €5. As cheap as Kontakt libraries get!
Sennheiser DrumMic'a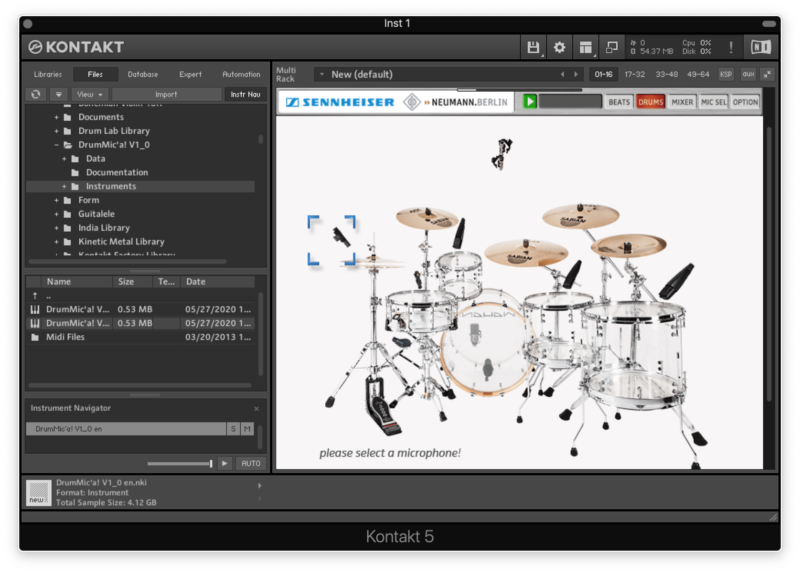 Next up is Sennheiser's DrumMic'a.
There are tons of drum VSTs out there. But DrumMic'a's extra features set it apart.
DrumMic'a lets you actually change which microphones you're using on each part of the kit. This is an incredible amount of control in a free plugin.
It also comes with a transient shaper, adjustable snare bleed, and many more in-depth features.
Plus the drums just sound good right out of the gate. What more could you want?
Ferrum Modern Trailer Percussion (Free Edition)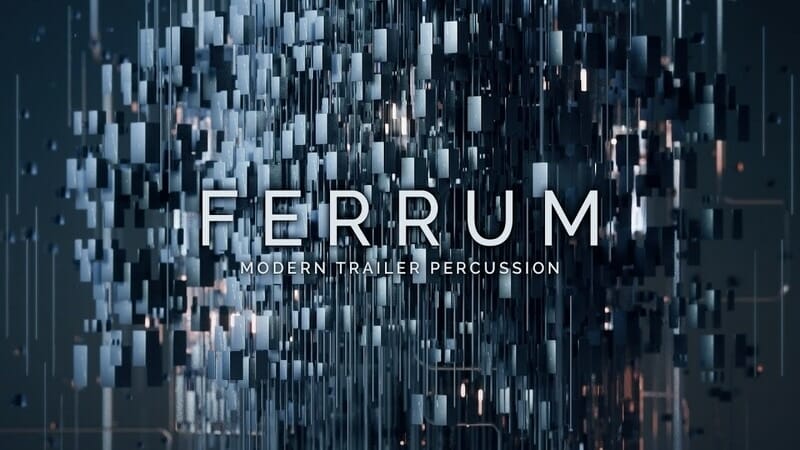 Looking for huge drums with plenty of impact? Ferrum Modern Trailer Percussion has 5 GB of high-quality percussion samples.
It varies from powerful snares to metallic klangs. So Ferrum has tons of options to help you flex your creative muscles.
In my opinion, the free version of this library is best used in tandem with other sounds. You can make your drums sound more energetic by layering Ferrum on top.
As you'd imagine, the paid version comes with many more sounds. But you can still get a lot out of the free one.
Soundethers Free Fall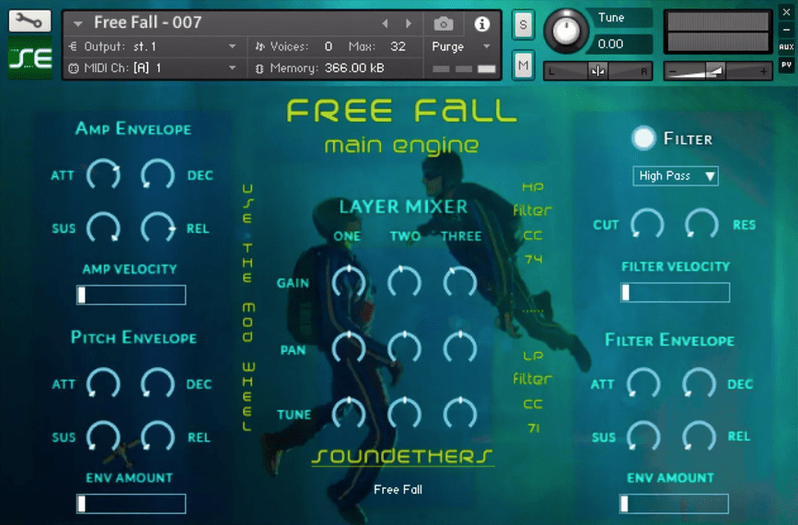 Ambient musicians rejoice!
Free Fall is a powerhouse of inspiration. By combining three layers of evolving sounds, Free Fall makes it a snap to create moving pads.
If your music calls for lush soundscapes, look no further.
Fine Cut Bodies Gombulator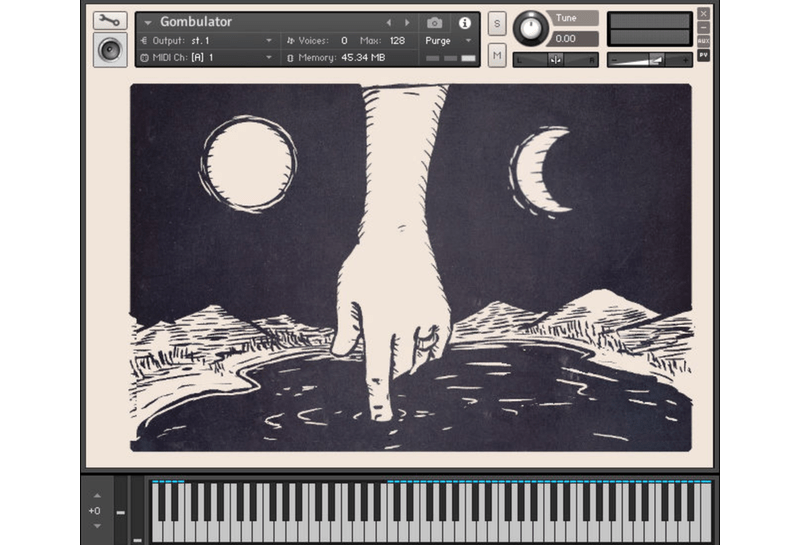 Gombulator samples the Yamaha PSR-15. The PSR-15 came out in 1984 and has a terrific old-school sound.
It has six presets that include drums, harp, and a few keyboard sounds. So Gombulator is perfect for anyone who misses the kind of sounds they'd hear from a Nintendo 64 game.
Lofi musicians and video game composers will get a lot out of this library.
Palette Primary Colors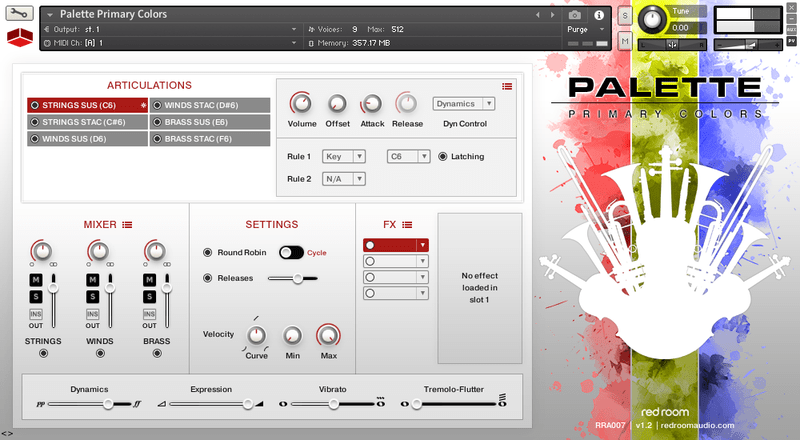 Primary Colors has most of the fundamentals for symphonic music.
With strings, brass, and woodwinds covered, all you need is some solid percussion.
Just make sure you automate the volume over time, especially for notes that are held out. This'll help you create realistic swells.
Shreddage 3 Stratus Free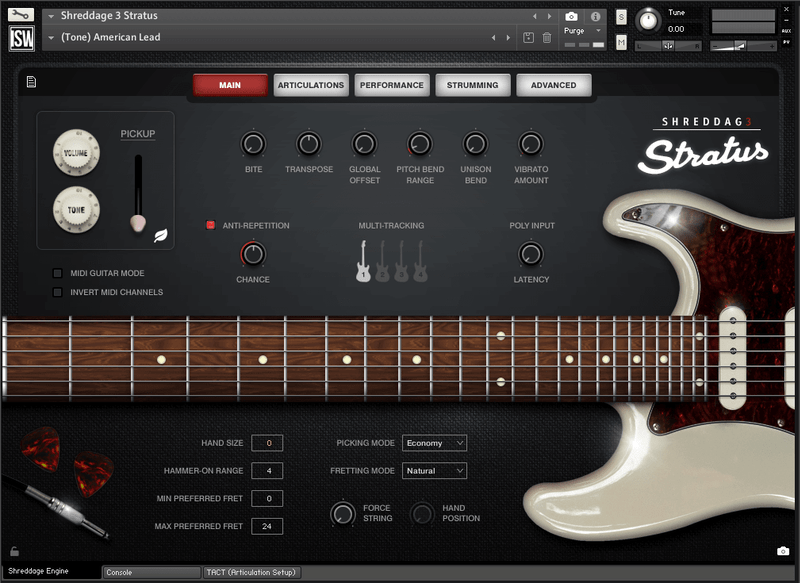 Shreddage Stratus is actually a Kontakt Library. So you'll need Kontakt for it to work.
But the free version is so good, it deserves a spot on this list.
Shreddage 3 Stratus Free lets you add tons of nuance to a performance, making it sound more realistic.
For example, you can automate bite and vibrato. Or change the picking mode.
And turn on "poly input" to convert the chords you play into voicings that would make more sense for guitar.
You can also choose between 30 different amp cabs. And swap between dynamic and condenser mics.
As far as distorted electric guitar goes, Shreddage is the best free option out there.
Sonas Ronroco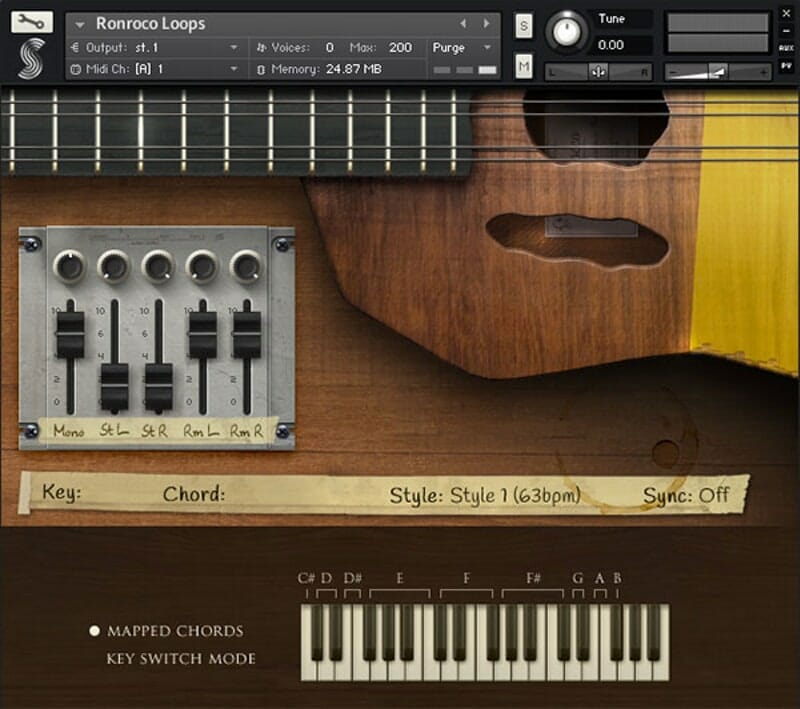 The ronroco is a lute-like instrument that comes from the Andes.
It has ten strings, grouped into five pairs of two, which creates a full, rich sound. It can be strummed or plucked.
You've likely heard the arpeggiated ronroco in films and games. The Last of Us soundtrack features ronroco heavily.
Sonas's ronroco puts this beautiful instrument in your hands at no cost. You can play it with a MIDI controller or use the premade loops.
The loops are the best way to use it, in my opinion. They sound great and quickly demonstrate some of the ways ronroco is usually played.
Impact Soundworks Stroh Violin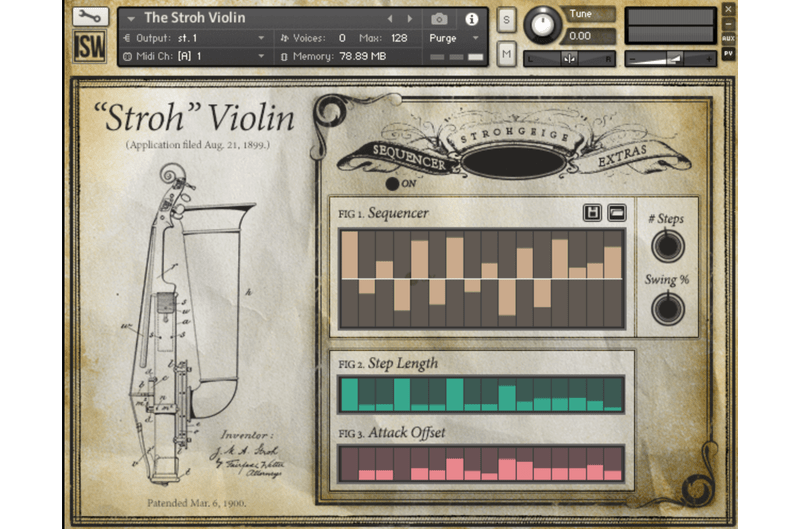 The Stroh violin is a terrific instrument for anyone in need of a unique solo violin.
A Stroh violin is different from a regular one. It has a metal horn attached to the body that amplifies the sound of the strings.
Stroh violins were used all the time on old gramophone recordings. So it can give you a nice, vintage tone.
Conclusion
Kontakt is a terrific instrument, but many of the libraries are pricey.
These free Kontakt libraries will help you get the most out of your music production. Without going over budget!