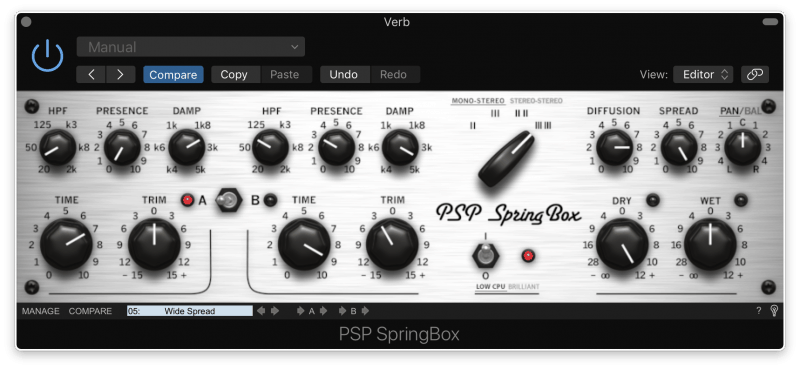 Recommended for Guitar and Cool Effects
If you're mixing electric guitar, you need a solid spring reverb. Especially if you're recording guitar with a Direct Input.
Luckily for you, Springbox from PSP exists!
It's modeled after high-end spring reverb units you'd only find in expensive studios. PSP has brought the tools of the pros into the digital age.
The Springbox isn't just for guitars though. You can create tons of weird, trippy effects by running different instruments through a spring reverb.
And if you're inspired by punk or reggae from the '70s and '80s, try putting spring reverb on your snare.
With low CPU usage and plenty of parameters, SpringBox is a great offering for anyone in need of a spring reverb.