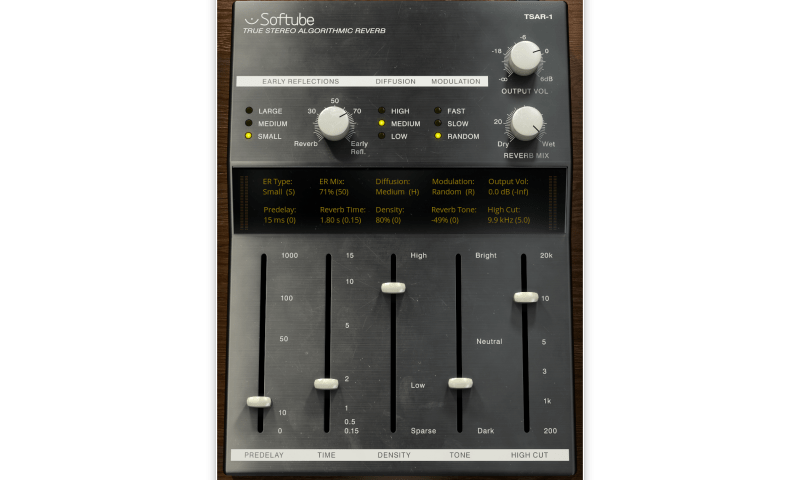 Recommended for EVERYTHING
If I could marry a plugin, I'd gladly propose to the TSAR-1.
Softube has knocked it out of the park with this one. It sounds believable and lush in every setting.
No matter what instrument I put it on, the TSAR-1 sounds great.
And it's super easy to use! Using a plugin shouldn't feel like learning a new language.
There are plenty of reverbs out there with really cluttered designs that are hard to figure out.
With a simple interface and a terrific tone, the TSAR-1 makes finding the right sound a snap.
It has just enough parameters to be versatile without being confusing. No more agonizing over tiny details!