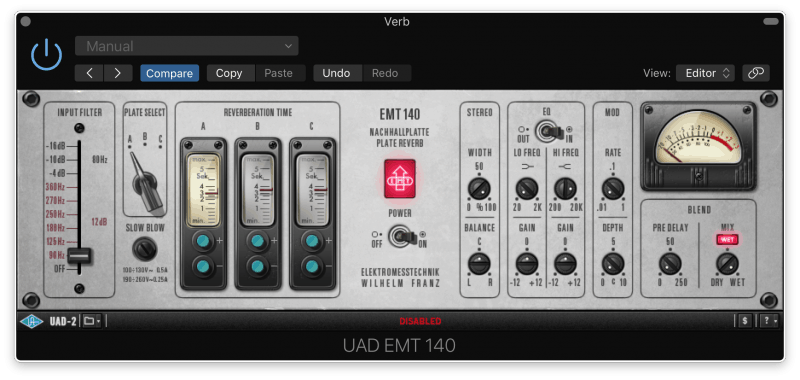 Recommended for Everything
The EMT 140 is the oldest (and most iconic) plate reverb. It's been used on tons of classics. It was famously the only reverb used on Pink Floyd's "Dark Side of the Moon."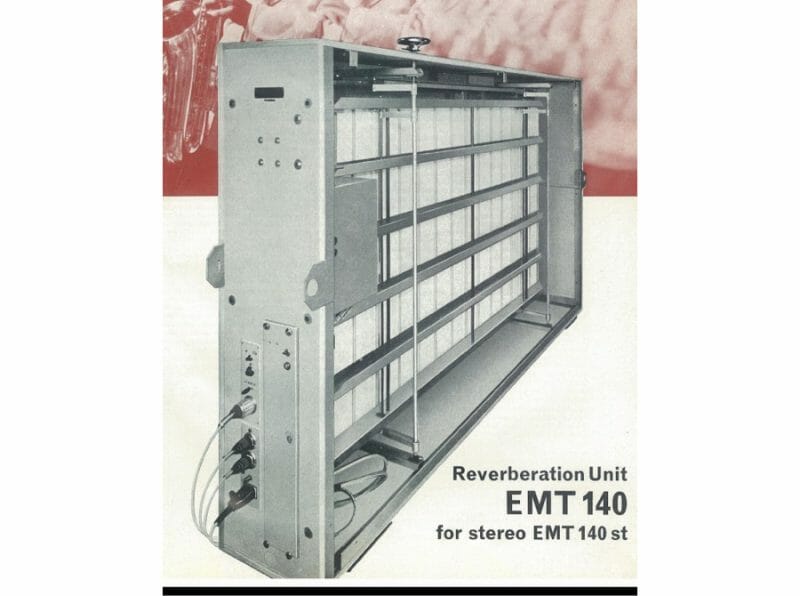 Many have tried to emulate the iconic sound of EMT 140, but none have come as close as UAD.
UAD's EMT 140 sounds absolutely gorgeous.
I think where it shines is in matching the tone of instruments. Whether you're mixing biting vocals, airy guitars, or crisp drums, the EMT 140 sounds great on the all.
The only downside of the EMT 140 is its price. In order to use it, you need to own an audio interface from UAD. And those things aren't exactly cheap.
But if you already have a UAD interface, the EMT 140 is well worth the extra money.