Recommended for Full Bands and Project Studios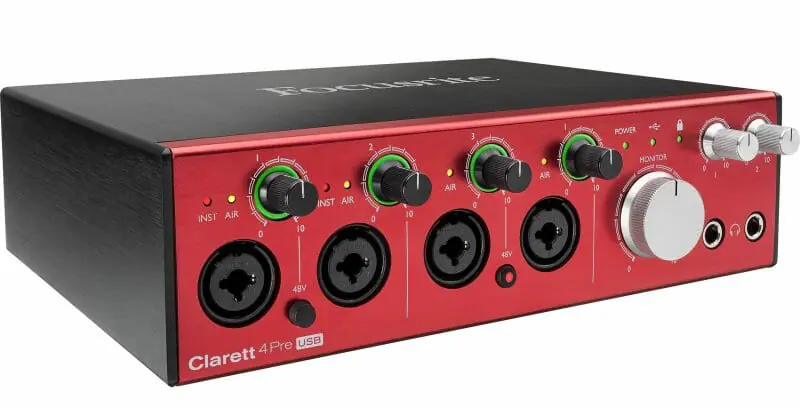 Like its little brother, the Clarett 2Pre, the 4Pre contains a bunch of great features. Then it adds more inputs and a few more great abilities.
As its name states, this interface features four fantastic Clarett preamps.
All four preamps feature Focusrite's "Air" feature. It emulates the famous ISA preamp.
If you need more preamps, you use the optical input for instant expansion.
There are four preamps up front and the optical input. Then it also features four line inputs on the back for external preamps or other effects.
Lastly, this interface includes MIDI In and Out and S/PDIF, as well.
If you're looking for a full-featured interface without a ton of preamps, this is a solid option.