Recommended for Full Bands and Project Studio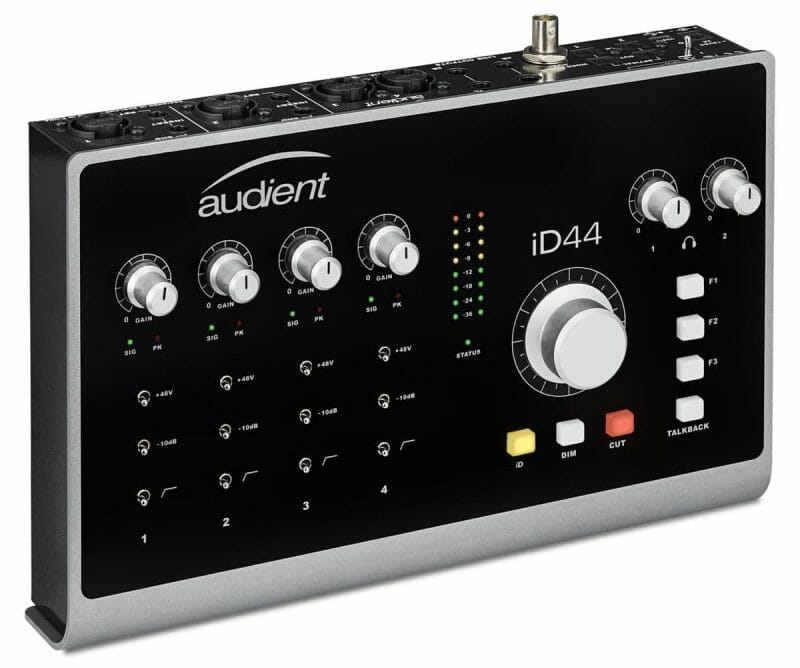 Need an affordable interface that you can expand with? There might be no better option than the Audient iD44.
This comes with four XLR and ¼" inputs. Plus the ability to add a whopping sixteen channels of audio through two optical inputs on the back.
The four onboard inputs have phantom power, a pad, and a hi-pass function, all built in.
The first two inputs on this interface also feature an insert function. It sends audio through effects before being converted to your computer.
That's great if you want to compress or EQ on your way in.
The iD44 also features two headphone outputs. They're conveniently located on the front of the unit for monitoring and playback.
Finally, it has a great monitoring system, featuring talkback for the headphones, a large volume knob, and dim and cut features.
This is a fantastic-sounding unit. It would fit into any growing project studio or band's arsenal.