Recommended for Solo Artists and Mobile Recording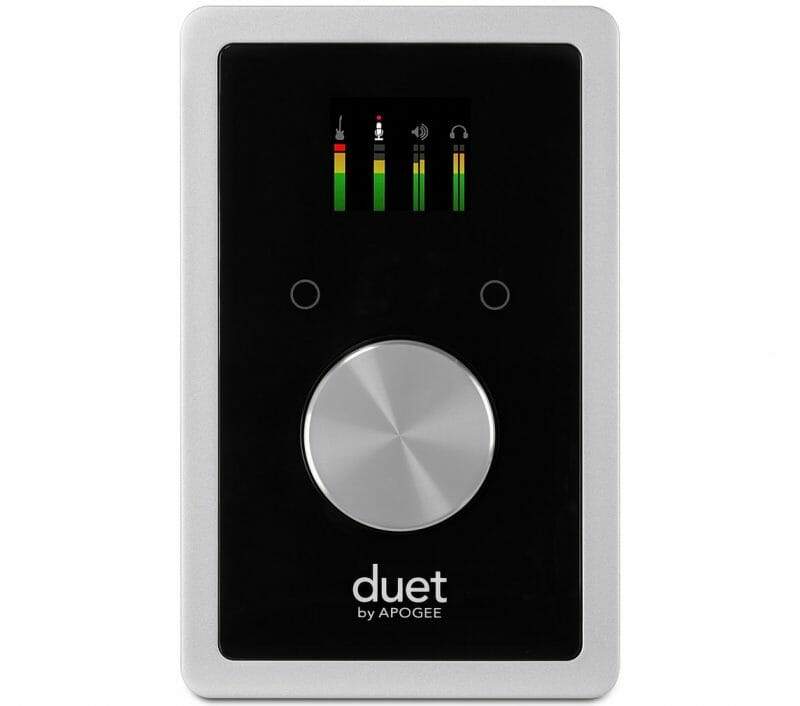 The Apogee Duet might just be the ultimate in portable interfaces for a DIY musician.
This interface is tiny and can connect seamlessly to a Mac or iPad. It'll even charge up your iPad while you use it!
This opens up a ton of options for where and how you record.
It features two excellent Apogee preamps and fantastic converters, too.
To top it off, it includes a great-looking OLED screen to show all of your levels and other pertinent information.
If you're looking for a high-end audio interface to use on the go, this checks all the boxes.