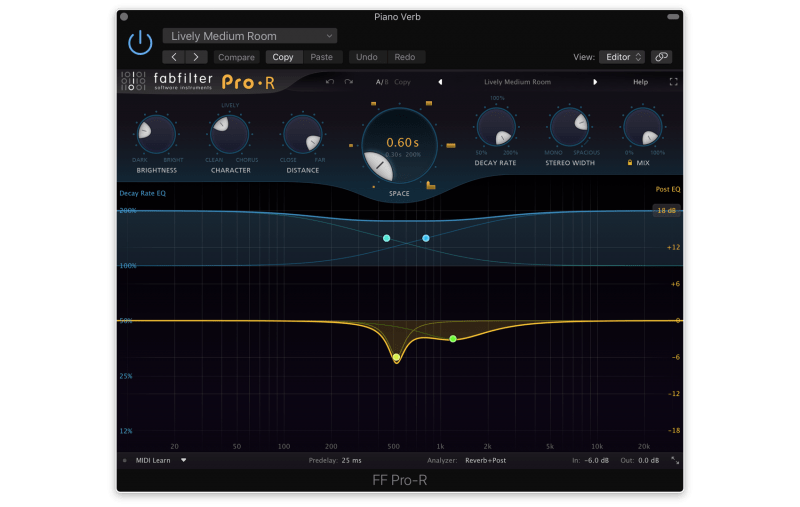 Recommended for Vocals, Electronic Music, Piano, Strings, Writing
Pro-R from Fab Filter is an extremely transparent-sounding reverb.
A lot of the time, reverb can make your mix sound muddy if you aren't careful. Or it may just sound unnatural and distract your listener. You won't run into either of those problems with the Pro-R.
If your songs tend to have a lot of instruments, Pro-R would be a great choice for you.
This thing sounds crystal clear, making it perfect for vocals and instruments that sound clean.
It's also pretty light on CPU. So if you're still writing, but you want to throw a reverb on something, the Pro-R is a solid choice!
You can use it on anything but if you write indie, pop, or electronic music, the Pro-R is perfect.