Music distribution is available to literally anyone. And now there are tons of distribution companies out there.
But there is one big downside to that…
How do you choose the right music distributor?
Sometimes, having too many options can complicate things. And that's true with choosing a distributor.
So to help, I'm going to cover six music distribution companies that are all solid options for indie artists.
How to Choose the Right Music Distributor
There are so many distribution companies, all easily accessible to any indie artist. Most of them send your music to every possible streaming platform.
So how do you decide on one?
It's all about choosing the one that fits your needs.
Here are some factors to consider when picking a distribution service:
The ease of the distribution process (i.e., how manageable their website is)
Their customer service
The commission percentage they take
Distribution fee (if any)
Whether they offer extra services like admin publishing, cover song licensing, or marketing tools
It all depends on what you want and need.
Six of the Best Music Distribution Companies
Just to be totally upfront, I've distributed my music with TuneCore, CD Baby, Soundrop, and Amuse.
I am keeping my overviews as objective as possible by looking at other user reviews.
TuneCore

TuneCore is one of the longest-running music distributors along with CD Baby.
They've served many big-name artists and have a lot of compelling features and services. However, they may not be the best option for musicians on a budget.
They are best for musicians who get a lot of streaming royalties so the payouts can offset the annual fees.
Customer Service
TuneCore has a rating of 4.4 on Trustpilot. Many of the negative ratings mention the unclear or absent communication from TuneCore.
As for the positive ratings, users don't typically mention needing customer support.
So if you need help as a TuneCore artist, you may run into trouble.
Commission and Distribution Fee
The key feature of TuneCore is that you receive 100% of your royalties, although you have to pay yearly fees.
They charge $9.99 a year for each single and $29.99 a year for each album.
And for indie musicians with not much of a following, those fees can outweigh what they'd make in streaming royalties.
Additional Services
They also offer sync licensing opportunities. So you can get paid to let people use your songs in TV shows, commercials, films, and video games.
However, they prevent you from working with anyone else for sync licensing.
That's a huge downside to working with their admin publishing company. (That's who collects songwriter royalties for you.)
One cool feature they have is revenue advances.
Basically, if your previous music has generated consistent income, they will give you an advance on the money you're projected to earn. That way, you can have a lump sum of cash for your current project.
Pros
Keep 100% of your streaming royalties
Admin publishing service collects your songwriter royalties
Revenue advances on your future streaming royalties
Cons
Annual fee per release
Admin publishing company prevents you from working with other sync licensing companies
DistroKid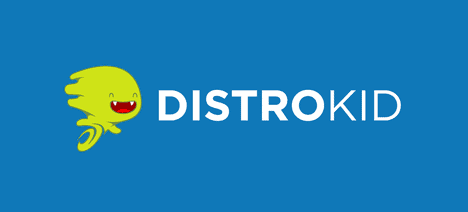 DistroKid is a small and young music distributor. But their claim to fame is offering quick, easy, and affordable distribution.
They are best for indie musicians with smaller budgets. Essentially those who want a simple distribution process.
Customer Service
Although their rating on Trustpilot is just 3.8, the customer service seems to be on point. This is probably because they're still a small company and rely heavily on customer service.
Plus, you get an email with each step of the distribution process.
Commission and Distribution Fee
Like TuneCore, DistroKid charges a yearly fee. But it's one fee for an unlimited amount of music.
So TuneCore charges an annual fee per release. But DistroKid charges $19.99 a year for as much music as you want to release.
Plus, you keep 100% of your streaming royalties.
Also, you can set up splits, which is when some of the royalties go to other people, like a cowriter or producer. DistroKid does this for you automatically.
Additional Services
DistroKid offers cover song licensing. That means they help you release a cover song legally.
They also collect payments when people use your songs in YouTube videos. And they offer a music video generator.
But the coolest feature is the Leave a Legacy option.
For $30 per release, you can ensure your releases stay on streaming platforms forever. "Even if you die" or miss your annual payment.
Pros
Keep 100% of your streaming royalties
Unlimited releases for one annual price
Permanently release your music, even if you miss your annual payment
All songs stored in the cloud and can be downloaded
Cons
Reports and analytics are difficult to understand
Other fees aren't disclosed upfront, like $0.99 a year per song to release on Shazam (free via other distributors)
No admin publishing service
CD Baby

CD Baby is the oldest music distributor on this list. They were the first company that wasn't a label to make music distribution available for anyone.
They also offer a number of additional services. So if you're looking for a complete package, CD Baby may be your best option.
Customer Service
I distributed my music with CD Baby years ago. And at that time, the customer service was good.
However, there are many customer reviews with a common thread. Once you become a customer, the service isn't great.
People cite slow response times and inconsistent submission guidelines.
At the same time, there are plenty of customers saying how great their experience has been.
Commission and Distribution Fee
CD Baby charges a one-time distribution fee. Then they take 9% commission on your streaming royalties.
Here's what you can expect to pay per distribution:
Standard single: $9.95
Pro single: $29.95
Standard album: $29
Pro album: $69
Plus, they charge extra for a UPC, which you need in order to distribute your music. A UPC for a single is $5 and $20 for an album.
I like that they charge a one-time fee instead of yearly fees. Although 9% commission is somewhat high.
Additional Services
CD Baby stands out because they offer several services related to distribution. Here are the main ones:
CD and vinyl distribution
YouTube Content ID monetization
Sync licensing opportunities
Spotify pre-saves
Publishing admin royalty collection
Song registration with royalties collection companies
Get affiliated with a performing rights organization
Pros
No annual fees
Publishing admin services
They help you sign up with SoundExchange (which collects digital performance royalties)
Cons
Extra fees for a UPC
9% commission
Customer service is hit or miss
Soundrop

Soundrop is meant for a specific type of musician, but it can work for anyone.
They make it easy for artists to get cover song mechanical licenses. Which you need in order to release a cover song.
They also offer payment splitting for collaborators.
But I've been using it to distribute my original music with no collaborators.
It's super easy and affordable. And they distribute quickly.
They're actually under the CD Baby umbrella and work in the same building.
Customer Service
I haven't had to use their customer service yet (because the process is so easy). Their overall rating on Trustpilot is very bad, but Soundrop had a response.
"In almost all cases the low reviews are from people who engaged in fraudulent, infringing or abusive behavior and were banned from our service," they said in a reply to someone's review.
So if you're not doing anything illegal, the customer service may be fine.
According to Ari Herstand, they're a small company, so response times may be longer.
Commission and Distribution Fee
It's completely free to distribute music through Soundrop.
Free meaning there are no distribution fees.
However, they will take a 15% commission on your streaming royalties. That's a lot.
And to obtain a cover song license, it will cost $9.99.
But if you're an indie artist with little to no budget, Soundrop is a good option.
Additional Services
The main extra service they highlight is the cover song distribution and licensing.
This is a service not a lot of distributors offer. So it's probably the top option for releasing cover songs.
The payment splitting option is also fantastic for when you cowrite a song or collab on a remix.
Pros
No distribution fees
Cover song licensing
Payment splitting
Cons
15% commission
No admin publishing
Payment splitting isn't automatic—you have to request it
Amuse

Like Soundrop, Amuse has no distribution fees. But they also don't take any commission.
How are they able to do this? Because they're technically a record label that offers distribution to anyone.
They make money from the artists they sign to a 50/50 deal. These are their distributed artists who are getting lots of buzz.
But don't worry, you don't give up any rights to your music. They operate just like any other distributor.
Customer Service
Amuse didn't accept one of my album covers because it was too blurry. But that was an intentional, artistic choice of mine.
However, they did respond promptly and had clear communication. And most people have good things to say about their support.
Commission and Distribution Fee
They don't charge distribution fees, and they don't take any commission. Full stop.
Additional Services
The most appealing extra service is the chance to get signed to a 50/50 deal. They look at the data—streams, downloads, etc.–to figure out what artists to sign.
If you do get signed, they can give you an advance on your royalties, and you can pay for marketing help.
Pros
No distribution cost
Keep 100% of royalties
Extra benefits available to signed artists
Cons
No admin publishing
Can't get mechanical licenses for cover songs
ONErpm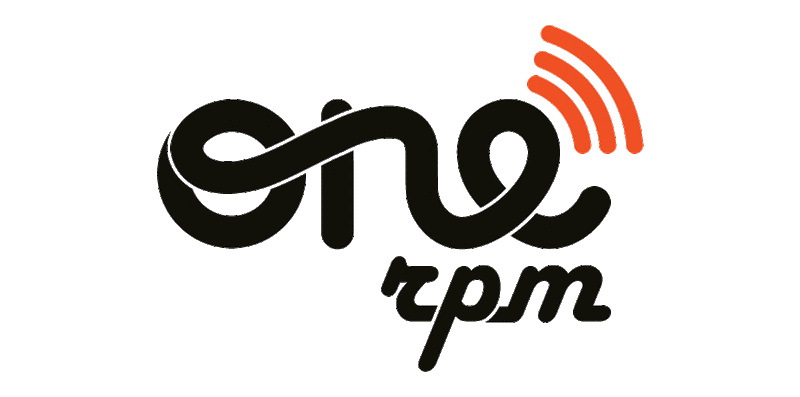 ONErpm is another distributor that offers free distribution in exchange for a commission on your royalties.
Their detailed analytics make it easy to see where your biggest areas of opportunity are.
Customer Service
ONErpm has average customer service. It can take over a week to hear back from customer service and the quality assurance process seems arbitrary.
One band had their EP's name changed by the ONErpm without receiving any heads up before it went live.
Another artist had trouble getting their song approved because it included a voicemail recording in the background that was deemed too lofi.
Their dedication to quality music is great! But you may find yourself out of the loop with some of their approval decisions.
That being said, once you do hear back you should be able to get any problems resolved.
Commission and Distribution Fee
There's no up front fee to distribute through ONErpm. So there's no charge to get your music out there!
Instead, they take a slightly higher percentage of your revenue. Specifically, they take 15% of your streaming royalties and 30% of your YouTube monetization.
This can be a great option if you aren't sure how many streams you'll get. You won't need to worry about recouping your distribution fees.
Additional Services
ONErpm allows you to collect publishing royalties through them, which is a huge plus.
Their content ID tracker will help you get any royalties that are owed to you from YouTube videos and other online streams.
Pros
No distribution cost
Admin publishing service collects your songwriter royalties
Detailed analytics
Cons
15% comission
Quality assurance process seems arbitrary
Conclusion
So when choosing a distribution company, look at a few things.
Their customer service, the distribution fee(s), what they take in commission. And the additional services they offer (or don't).
Basically, work with a company you feel truly values you as an artist and the music you make.