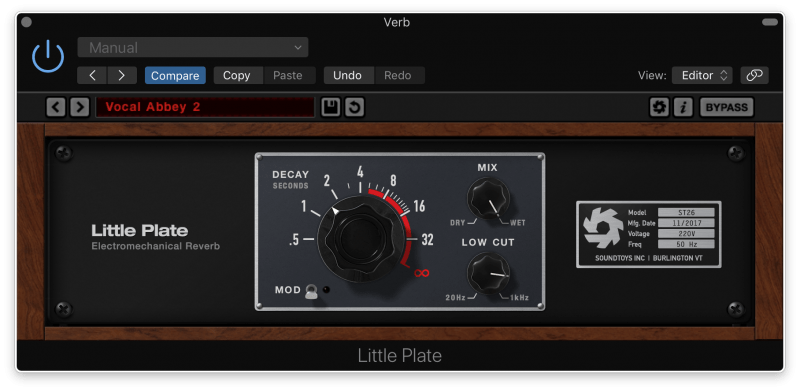 Recommended for Vocals, Cool Effects and Ambience
Little Plate is here for all of your plate reverb needs!
Little Plate takes plate reverb into the digital age. It surpasses the limitations of the hardware originals.
For example, the EMT 140 allows decay times between 1 and 5 seconds.
The Little Plate lets you dial in shorter and longer decay times. That expands the possibilities of plate reverb.
One of the coolest parts of Little Plate is the "infinity" setting.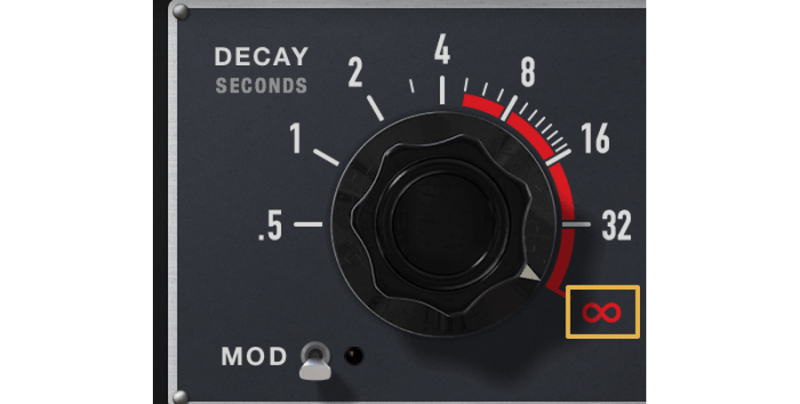 This gives the reverb an infinite decay time, meaning it'll reverberate forever.
With Little Plate, you can turn any sound into a lush pad!