Recommended for Solo Artists and Mobile Recording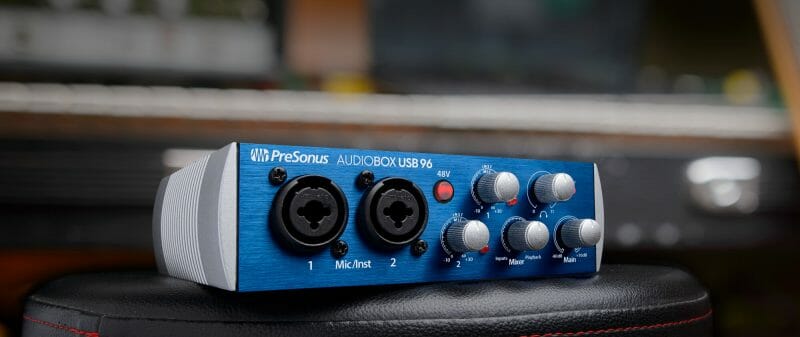 The PreSonus Audiobox USB 96 is a classic, super simple USB audio interface.
It features two high-quality preamps with jacks that accept XLR and ¼" inputs. Perfect for recording piano or DI electric guitar.
In addition to the analog inputs, you can also plug MIDI devices into the back.
The AudioBox sports two line outputs for studio monitors as well as a headphone jack.
It has an all-metal construction and small size. So this interface is an awesome choice for recording on the go. 
It's also perfect for a singer/songwriter or someone who won't be recording more than two things at once.