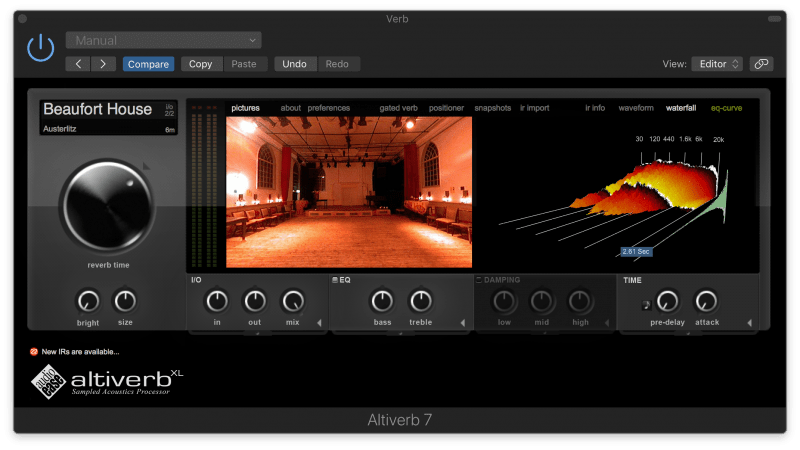 Recommended for: Room Reverbs, Guitars, Drums, and Cool Effects
Altiverb is a convolution reverb. Convolution reverbs apply the reverb characteristics of a real-world place to your recording.
If you want to know what your vocals would sound like in the Taj Mahal, convolution reverbs will let you do just that.
And Altiverb is an incredible offering.
They've packed this plugin with tons of great room reverbs. Whether you want the sound of a pristine studio or a noisy arena, Altiverb has you covered.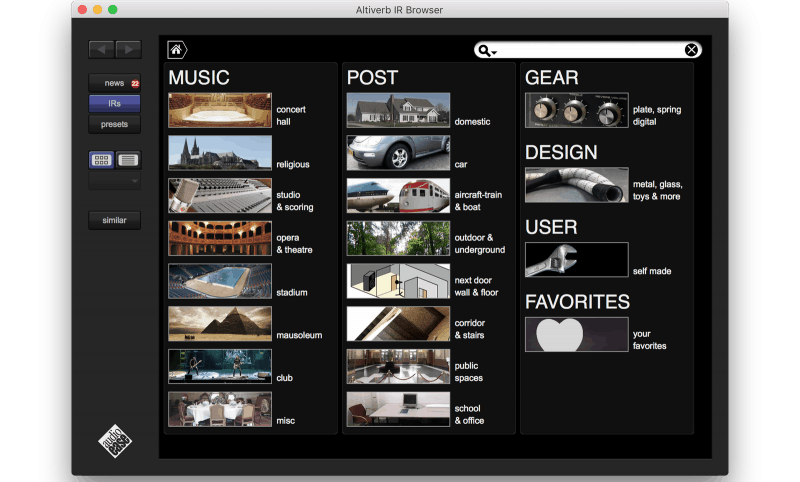 You can use it on anything, but I'm particularly fond of how it sounds on drums and acoustic guitar. There are so many presets that all sound beautifully realistic.
You can even choose where in the room you want the sound to come from. Creating a 3D stereo image is a snap with this plugin.
It's also great for weird effects.
They've recorded the reverb of all sorts of strange spaces. So if you want to hear what your guitar would sound like in Alcatraz Prison, Altiverb will let you do that.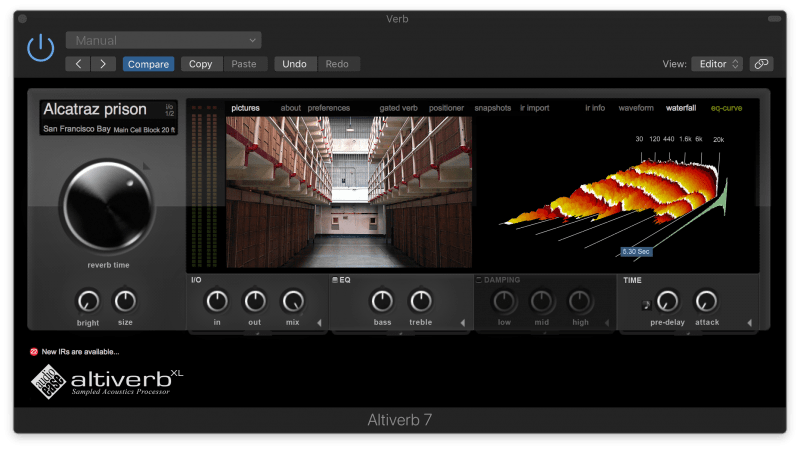 Weighing in at over $550 for the standard version, Altiverb is not cheap. If you're new to convolution reverb, you should get a cheaper one first.
But if you're already a convolution reverb pro, Altiverb is super high quality.