Technology and smart people continue to create opportunities for indie musicians.
And automated mastering is a great example of that.
Back in the day, you'd have to pay a lot of money to master your music to professional quality.
Not anymore. Automated mastering has opened the floor to everyone.
So in this post, I'm going to review the top three automated mastering services: LANDR, eMastered, and Aria.
But if you want to learn about Automated Mastering specifically, keep reading.
What Is Automated Mastering?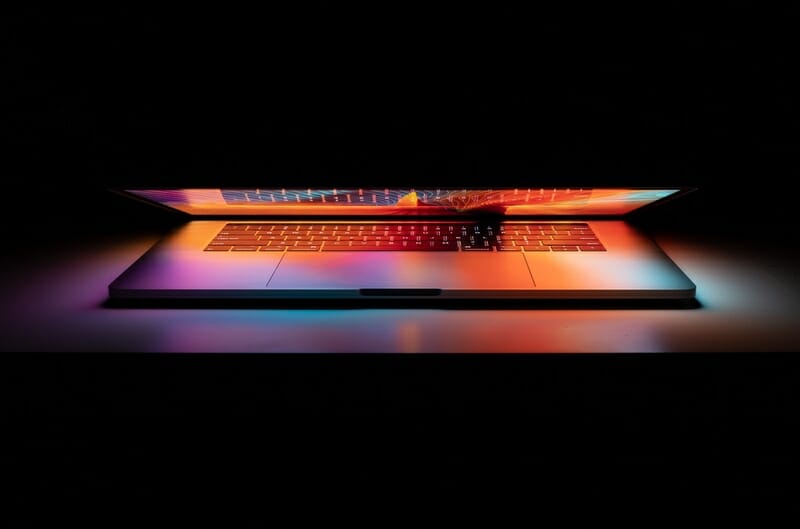 Mastering is the final step in the music production process. After you mix a track, you master it before releasing it.
Mastering balances all the elements using EQ, compression, and limiting. And it enhances the stereo properties.
It also increases the loudness to industry standards. Plus it creates cohesiveness among tracks on an EP or album.
And this has always been done by a human.
But in recent years, artificial intelligence has mastered more and more of indie musicians' music.
So automated mastering simply means AI is trying to do what human engineers have always done. It just uses algorithms, computer listening, and reference tracks.
Automated Mastering vs Mastering Engineers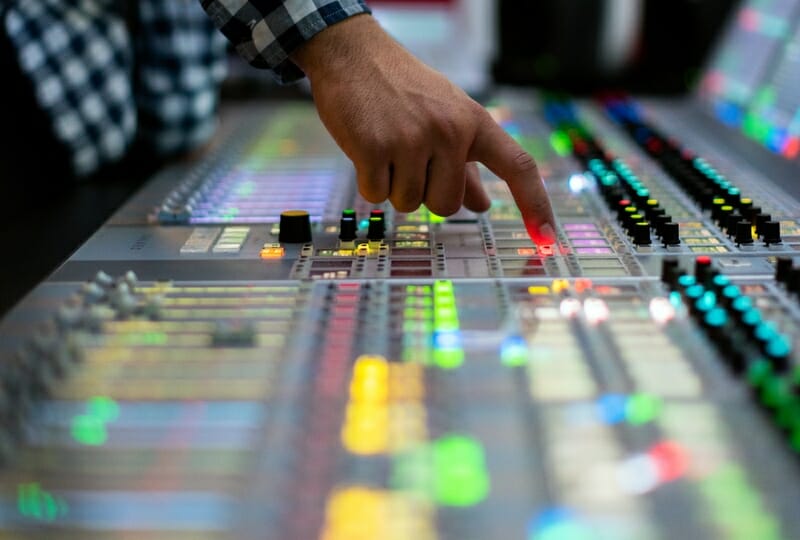 The overall consensus in the audio world is this:
Automated mastering will never be able to do what human mastering engineers can do.
There are nuances a human can hear in a mix that AI can't.
Even Justin Evans agrees with that projection. He is the co-founder of the automated mastering service LANDR.
"Of course, there are many things a mastering engineer will do that we will never be able to do," Evans told Sound On Sound.
"The critical insights a mastering engineer can give in a conversation with a musician… that is something that even the best AI in the world wouldn't try."
Sean Magee is the long-time mastering engineer at Abbey Road Studios. He points out music is human, so how could AI master music better?
"Music has no rules," Magee told SOS. "And how can an algorithm, a collection of rules, be applied to music?
"There's not one way to 'EQ a voice.' There's not one way to 'EQ bass.'
"You can do that on three days in succession on this job and do it completely differently each time. What's more, all three ways will be 'right' for those particular projects."
You also have to consider genre. Mastering engineers master a track or an album to fit a certain genre and feel.
AI can't do that like a human can, as Abbey Road's Christian Wright says.
"You need to know what's musically right for the genre you're working in," Wright said.
"And for mastering machines that are supposed to be able to cope with any music you can throw at them, that means they've got to be able to reliably recognise styles of music, just from a sound file.
"That's much, much harder than it might sound, and I don't think any of these services are really there yet."
So if it's between AI and a human, the better option is to hire a mastering engineer. But not everyone can afford that.
With mastering, you get what you pay for. And paying for the best quality will cost quite a bit.
That's why automated mastering is a solid alternative for indie artists on a budget. It typically costs from $20 to $50 to master a track.
Compare that to the cost of a human mastering engineer, which will be at least $100 per track.
And automated mastering is a solid alternative if you want your music to be Spotify-ready.
I'll talk about the biggest automated mastering services in more detail below.
LANDR Overview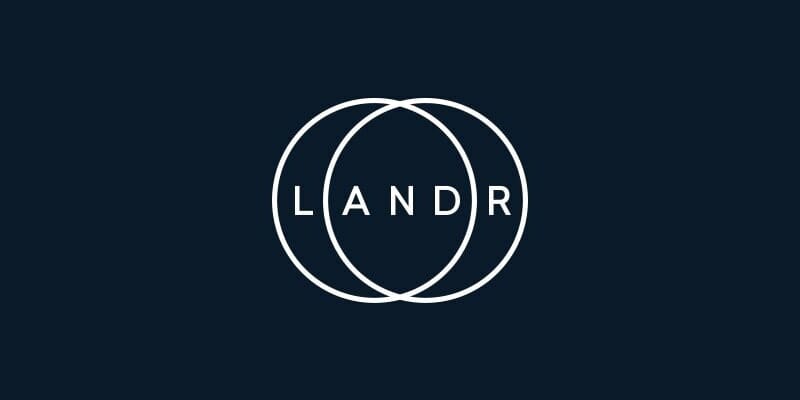 LANDR stands for left and right (as in the left and right sound in stereo mastering). It is more than a mastering service.
They now offer music distribution, audio plugins, and promotion tools. Plus sample packs and easy methods for collaborating.
I've mastered an album through LANDR. And my experience was positive.
It was super easy and affordable. I was happy with the end result.
LANDR Features
When you upload and master a track, it will "listen" for a few minutes. Then it builds a custom chain, treats the dynamics, and generates a preview for you to hear.
You can then switch between your original track and LANDR's mastered preview.
Before you have the AI master your track, you have some control over the direction of the sound.
Here are the mastering features you can access with the advanced and pro accounts:
Styles: choose between three mastering styles
Volume match: preview your original track and the mastered track at the same volume so you can better hear the changes
Mastering preferences: save your mastering settings for future masters
Reference mastering: upload a pro-level track so LANDR can master yours like it
LANDR Pricing
If you pay monthly, LANDR Pro is just $39 a month, and you get unlimited WAVs.
The other pricing options are less per month. But you have to pay for each mastered WAV file you want to download, which is kind of a bummer.
LANDR Pros and Cons
Pros:
Store your masters on the cloud
Unlimited WAVs with the pro plan
Additional features, like distribution and sample packs
Cons:
Can only get unlimited WAVs with the pro plan

Have to pay per WAV on other plans

Not as much control over the master as other services
eMastered Overview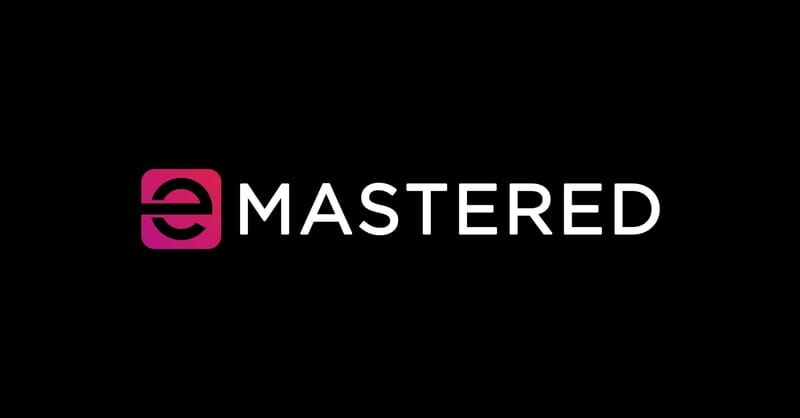 Engineer Smith Carlson and electronic music artist Collin McLoughlin founded eMastered. (Carlson won a Grammy for Taylor Swift's 1989.)
eMastered offers more control over your master than LANDR.
I've used eMastered to master an album. And I loved having control over the several different settings they offer.
It was also very affordable.
They also have a feature called ATOM, an AI-run synth plugin. It has a bunch of presets and a plethora of knobs.
If you love synths, this could be a fun toy to try.
eMastered Features
Compared to LANDR, eMastered gives you a lot more control over your master by offering more settings.
Here are the mastering features it has:
Compressor intensity: very low, low, normal, high, extreme
Mastering strength: low, normal, high
Stereo width: normal, wider, widest
Volume: normal, louder, loud, extreme
EQ: choose reduce, normal, or increase for the lows, mids, and highs
EQ intensity: very low, moderate, normal, extra, extreme
Reference mastering: upload a pro-level track so eMastered can master yours like it
Presets: save your settings for future masters
eMastered Pricing
If you pay monthly, eMastered costs $49 a month, which is a little more than LANDR. But it has a few more mastering settings.
eMastered Pros and Cons
Pros:
Lots of control over your master
Unlimited WAVs with all pricing options
ATOM synth plugin (extra cost)
Con:
Slightly more expensive than LANDR
Aria Overview

Aria is unique in that it uses an analog chain in addition to AI to master songs.
On Aria's website, it shows photos of a robotic arm at a physical mixing console. Which is presumably how the music is mastered.
Mastering engineer Colin Leonard developed this system. Tuning the specifications himself and getting feedback from his fellow audio nerds.
Aria Features
Other than Aria's unique digital-analog combo of mastering, it has some controls you can choose from.
Here's what Aria offers:
Four mastering levels to choose from

A (least compression): best for acoustic songs that are not meant to be loud
B (moderate compression): best for drum-focused tracks like rock
C (heavy compression): best for very loud tracks, like EDM or rap
D (hybrid between A and B): best for a balance of dynamics and loudness

Video tutorial library
Aria Pricing
Aria is the most expensive service out of these three, but it's still totally reasonable. For $49 a month, you get ten masters.
For any monthly plan, you have to pay an extra $10 for MFiT files (mastered for iTunes) and $10 for 48 kHz files.
You can also pay a $19 flat fee for one mastered song.
Aria Pros and Cons
Pros:
Digital-analog hybrid mastering process
Fine-tuned by a professional mastering engineer
Can remaster track within 14 days at no additional charge
Cons:
Not much control over the specific master settings
Costs extra to get MFiTs and 48 kHz files
Final Verdict
All three of these automated mastering services are solid options for indie musicians.
Overall, it seems like you pay for what you get.
LANDR is the most affordable, yet has the fewest mastering settings.
eMastered costs a little more. But it gives you much more control over the mastering settings.
And Aria is the most expensive, but it's supposedly the highest quality option. That's thanks to its digital-analog hybrid mastering process.
Now, a skilled human mastering engineer is better than any automated mastering service. But it will cost the most.
Really, it comes down to what you need and the size of your budget.