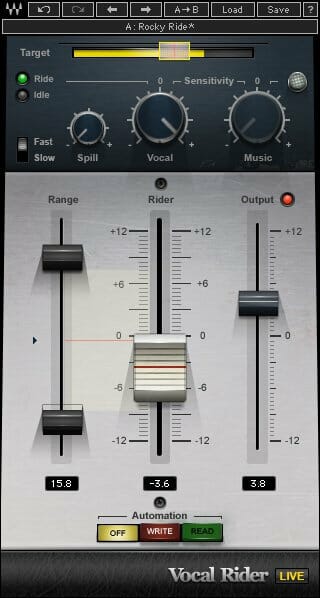 One of the secrets to a professional-sounding vocal is gain automation – the practice of automating the gain of a sound BEFORE it's compressed. The compressor ends up feeling way more natural.
While it's a pain to do this line by line, the Vocal Rider takes the bulk of the workload off your shoulders. It "rides" the gain of the vocal based on the parameters you set, giving you that even-keel vocal sound in 10% of the time. I use this on 100% of my vocals.
QUICK TIP: Waves is always running huge sales! Nearly everything goes on sale multiple times a year, sometimes up to 90% off. Make sure to buy anything from them when they're cheapest, even if that means waiting a little bit.