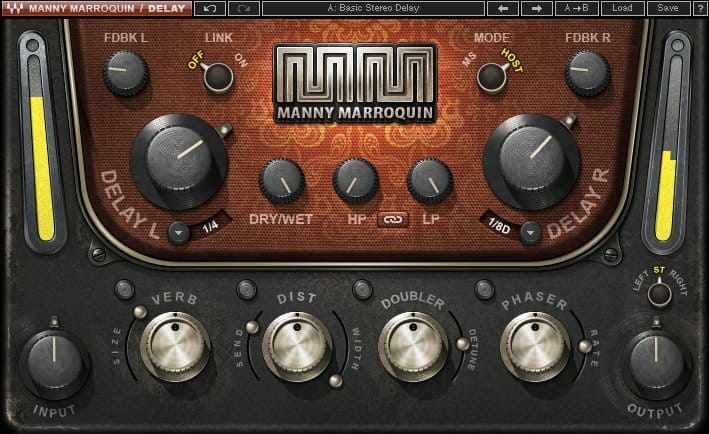 Wow, I just love this plugin. It makes dialing in a great delay fun and easy. It takes seconds to set up a timed echo delay or stereo slapback and dial in your filters.
Then the fun begins. Within the plugin you can add distortion, reverb, phasing and doubling. This makes it really easy to make the delay sound 10x more interesting. Get creative with it!
QUICK TIP: Waves is always running huge sales! Nearly everything goes on sale multiple times a year, sometimes up to 90% off. Make sure to buy anything from them when they're cheapest, even if that means waiting a little bit.
Original Recording:
With Manny Marroquin Delay: