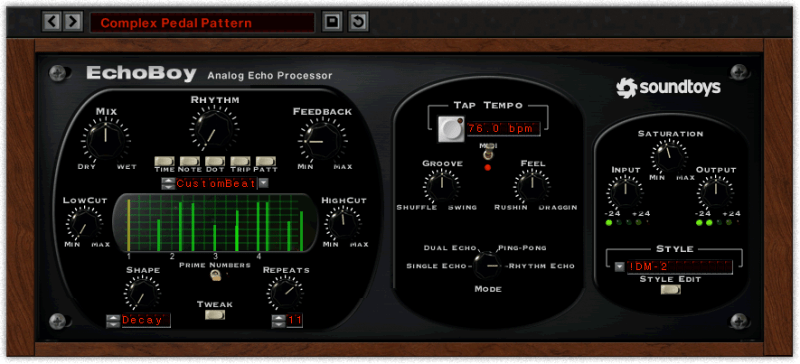 Soundtoys Echoboy is the industry standard for a reason. It's got it any delay you could possibly want – especially if you're looking for something vintage.
The Echoboy has over twenty different delay styles, from tape, tube, analog, digital, telephone, and even weird effects they made up themselves.
This plugin sounds great, but more importantly, it's as complicated as you want it to be. You can either set-it-and-forget-it, or you can take a deep dive into their "tweak" panels to find the exact sound you're looking for.
Original Recording:
With Echoboy: