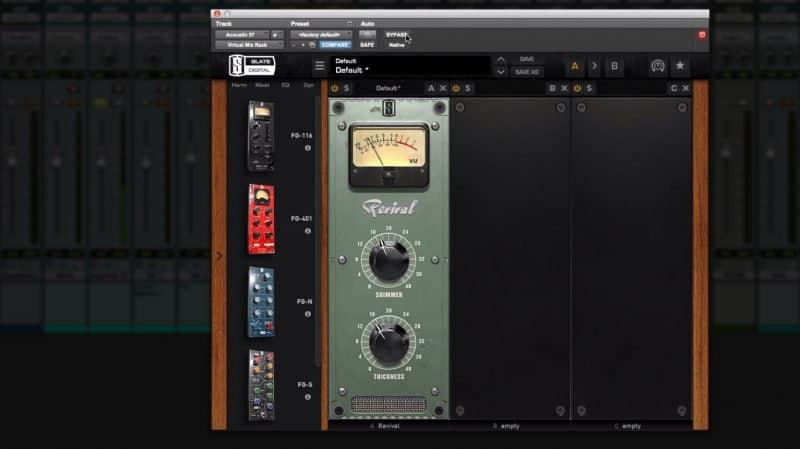 I'm still shocked they give this one away for free.
Slate's Revival plugin is a simple shelf EQ – but don't let that fool you. There's some secret sauce inside that Slate won't tell anyone. I don't know exactly what it is, but it sounds amazing.
I've used this for years to brighten up particularly dark vocals, and it works wonders. If your vocal sounds like it's living under a blanket, Revival is for you.
Original Recording:
With Revival: