Ok, look. This one's just a notepad.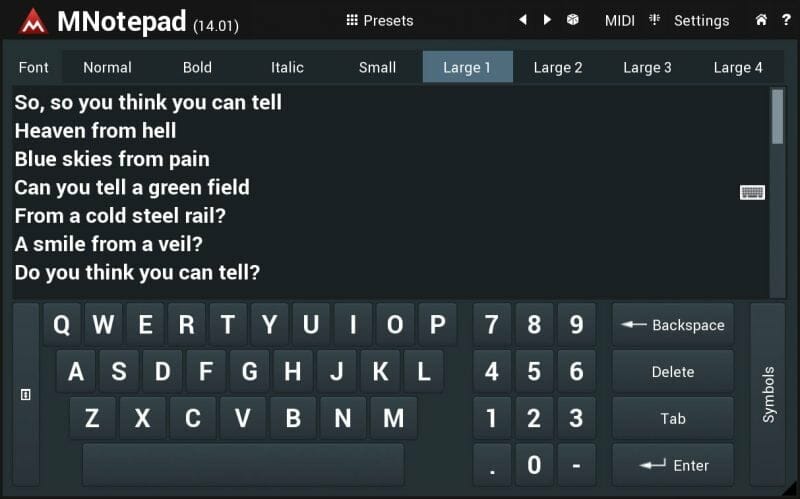 Nothing fancy.
But it's a plugin you can put in your plugin chain. Which can really come in handy.
If you have ideas that you don't want to forget, you can take a note right inside your DAW. You can even put that note right on the channel it's related to!
No more sifting through pages and pages of physical notes. Just open MNotepad and everything you need is right there.