Recommended for Everything
Now this is a unique EQ.
As the name suggests, MAutoDynamicEq is a dynamic EQ.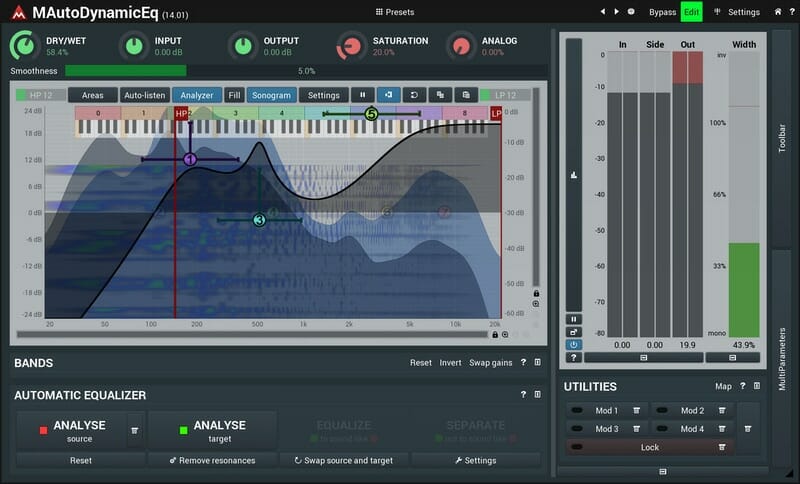 The seven dynamic bands make de-essing and removing room resonance easy. But it can do so much more.
By default, it's a regular parametric.
The area displays make it user friendly. Allowing you to quickly zero in on troublesome frequency ranges.
Now let's get into the bonus features.
It has two adjustable saturation knobs, dry/wet mix, mid-side capability, and automatic gain compensation. Melda Audio has given you pretty much everything you could want in an EQ.
There are four modulators, allowing for easy EQ sweeps that don't require a bunch of automation.
It also makes pocket EQing nice and simple.
Copy the EQ to another channel and click Invert. This is how you can apply the exact opposite EQ curve to the second track.
It's not my go-to when I want that analog feel. But it's terrific for mix cleanup.