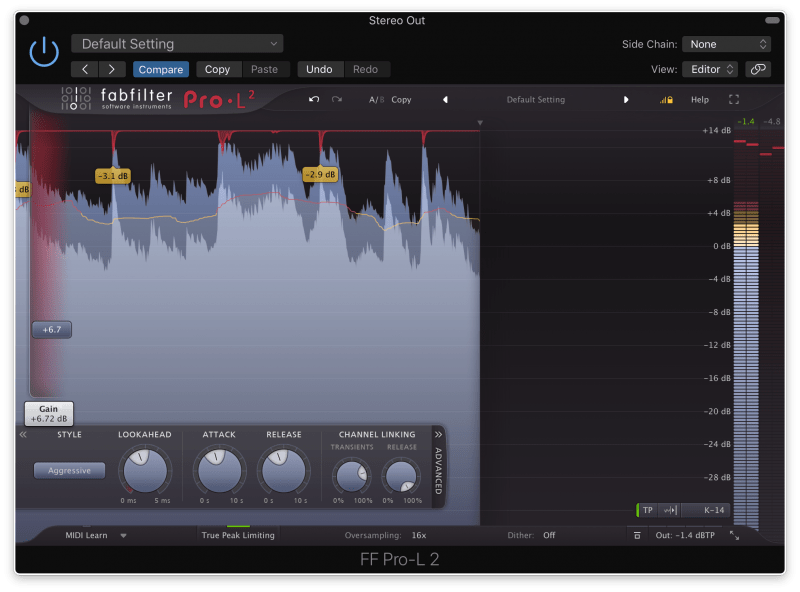 When it comes to limiters, Pro-L 2 is one of the crown jewels. This plugin has both quantity and quality, with eight high-quality limiting settings.
Whether you want subtlety or aggression, pumping or transparency, Pro-L's got you covered.
It also comes with true peak limiting and oversampling, so you're assured to get the utmost quality.
It's really a terrific all in one solution. By putting tons of different limiting tones at your fingertips, Pro-L may just be the last limiter you ever need.
The two are peaking at similar levels, but the second sounds much louder. But the impact of the drums isn't hurt by overcompression.