This is the ultimate tool for making masters quickly.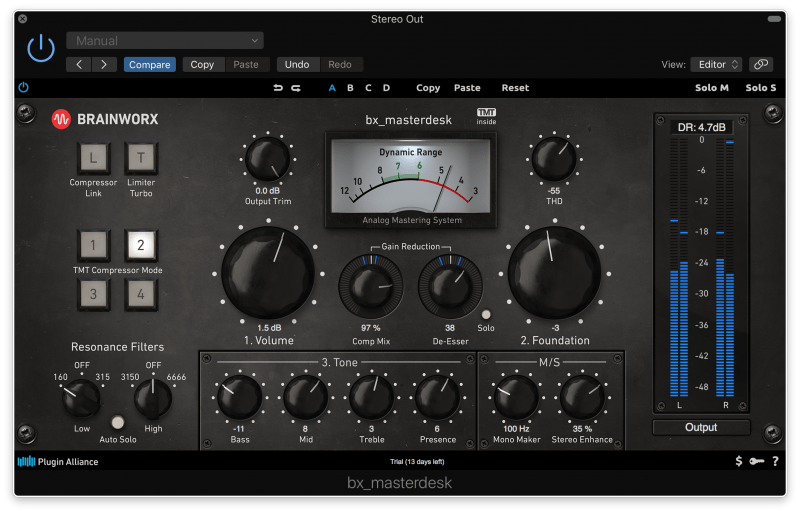 Brainworx set out to make mastering fast and easy. Every part of bx_masterdesk was specifically engineered to be speedy.
So instead of dialing in really specific compression settings, you'll pick between four compression styles and dial in the amount.
All in all, it's a great plugin for quickly dialing in tasteful mastering.
If you're a pro mastering engineer, this may not be the tool for you. It's more geared towards beginners and people making demo masters.
But for learning and quick mastering scenarios, it's perfect.